Recruiting is not easy, and anyone involved in the process for more than 10 minutes can attest to that. The issues that can arise from a bad recruitment process are wide ranging. Challenges in attracting qualified candidates, engaging candidates with a compelling employee value proposition, proving yourself a better option than your competitors, or implementing a positive hiring experience, are the type of issues that give Talent Acquisition Managers anxiety. Add to that, a social responsibility to erase bias and prioritize inclusive candidates, and you have more reasons why workforce solutions can be so problematic.
In addressing those concerns and others, some companies look at buying a new applicant tracking system (ATS) as a panacea, a cure-all for much (if not all) of their recruitment process woes. This is ill-advised because as useful as that type of technology can be, it simply cannot deliver an answer for all things recruitment. An examination of what an ATS can and cannot deliver is in order to put that into focus.
Applicant Tracking Systems are a good thing
An Applicant Tracking System (ATS) is intended to simplify HR processes by allowing a variety of HR functions to be facilitated via one platform. With everything in one place, overall hiring speeds up, productivity goes up and candidates have a delightful experience. In the best-case scenario, an ATS delivers…
Search mechanisms that help recruiters source qualified candidates from a pool of applicants

Easy communication between all parties concerned: recruiters to candidates, and recruiters to hiring managers. As a result, reducing the number of phone calls and emails needed.

Increased efficiency as all candidates in consideration are tracked via one platform. Consequently, the overall time to complete the hiring process is reduced.

Job advertising costs are decreased to some extent since, with many applicant tracking systems, you can seamlessly post to multiple job boards

Quite possibly, a reduction in hiring discrimination as an ATS can ensure compliance with government regulations. This reduces the likelihood of lawsuits related to hiring practices.
Applicant Tracking Systems cannot cure all your recruiting woes
Applicant tracking systems are helpful but, they cannot fix everything wrong in your overall recruitment process. For instance, what is your number one source of hire? Internal promotions? Recruiter-sourced hires? Job Boards? Career Fairs? Sourcing? If employee referrals are not your #1 hiring channel, maybe your employer brand should be a greater concern than buying new recruitment software. Something else to think about is your ranking on Glassdoor and other employee review websites. Do you rank highly on them? Have you responded to the comments in a timely manner? Before buying a new applicant system, consider your overall employer brand with added attention to candidate experience. It may be well worth it to connect with a partner that can perform an analysis of your employee value proposition and make recommendations.
Something else to think about is, how good are the recruiters working for you? Can they deliver results in a timely manner? Most importantly, are they likely to remain long enough to get you what you need? On average, recruiters tend to stay in their jobs less than two years. Look at this data from Zippia which is based on reviewing 81,337 Recruiter resumes.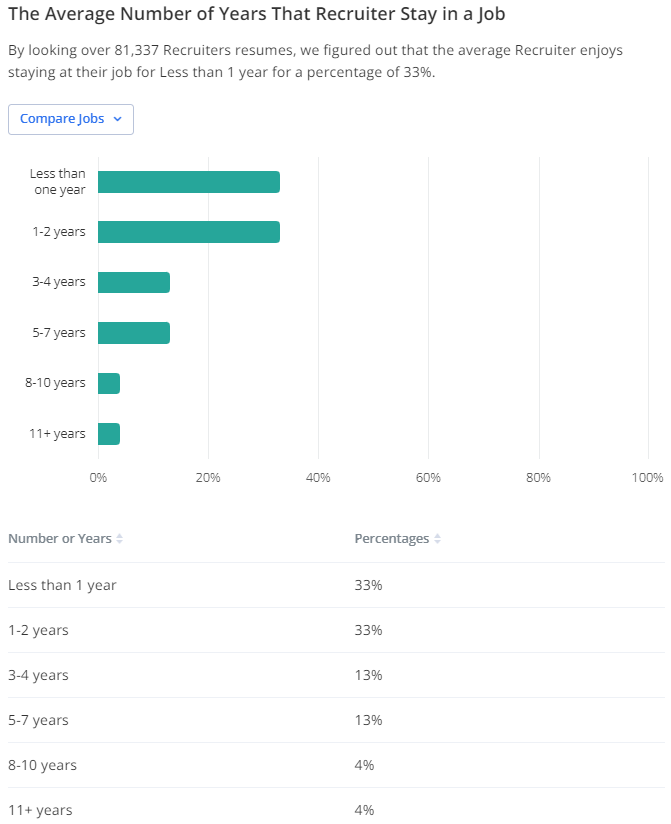 Conversely, our recruiters are very experienced. Based on a recent survey of our workforce, our On-Demand Recruiters average 10+ years of experience.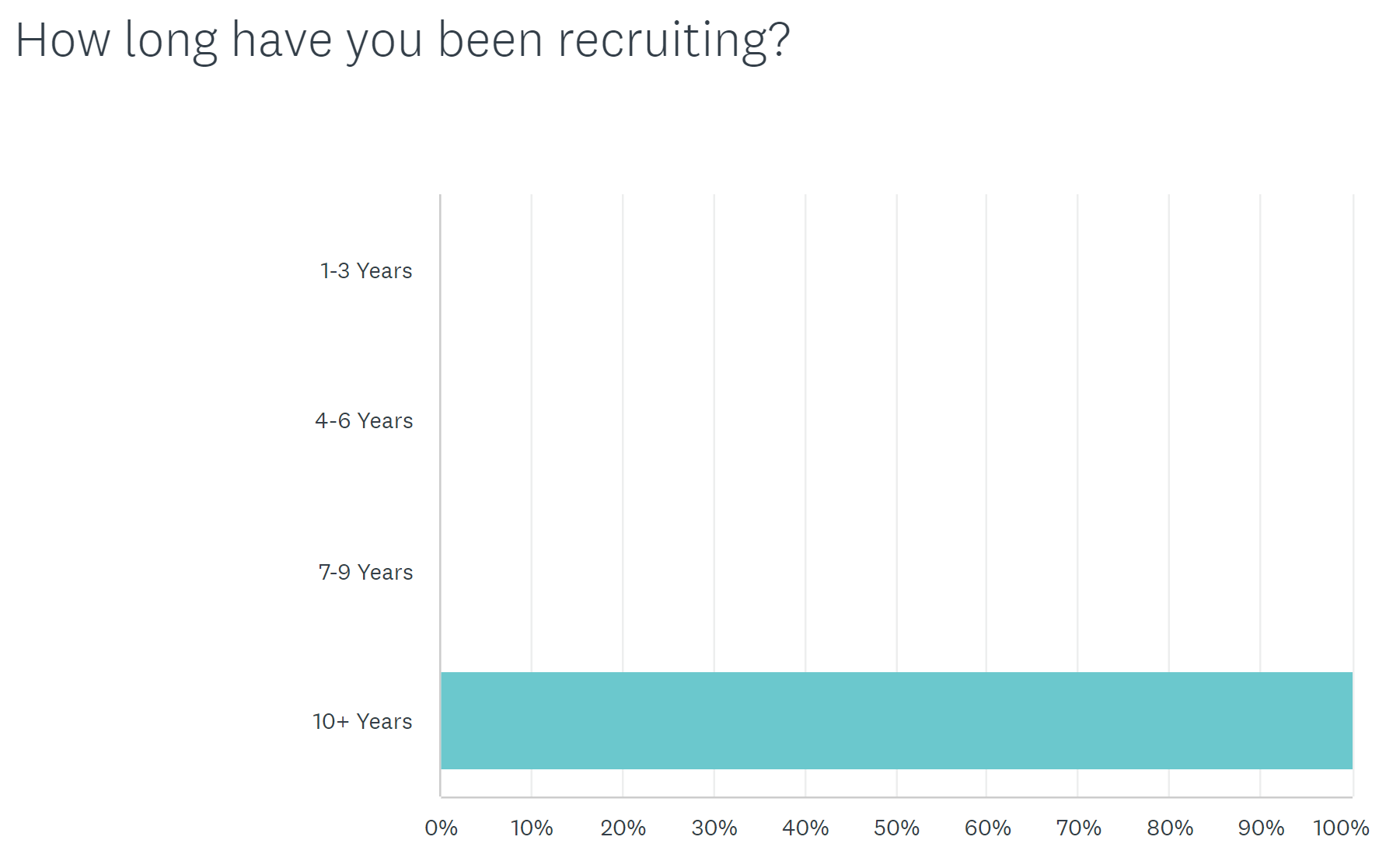 Instead of purchasing a new ATS, it might be more prudent to temporarily augment your recruiting team with a temporary, flexible and cost-effective solution. One happy side effect of this, of course, is that your existing recruiting team is upskilled as they learn new ways to produce hires and improve recruitment processes, which enhances the overall candidate experience.
All that to say, putting all your eggs in one basket is counterproductive. You must take a holistic view of the way you attract, recruit, and even retain talent. While it can be a daunting endeavor, Proactive Talent has the knowledge, experience, and know-how to get "all things recruiting" done. Click here to book time on our calendar (or, on the button below). We would love to have a conversation with you.
Comments