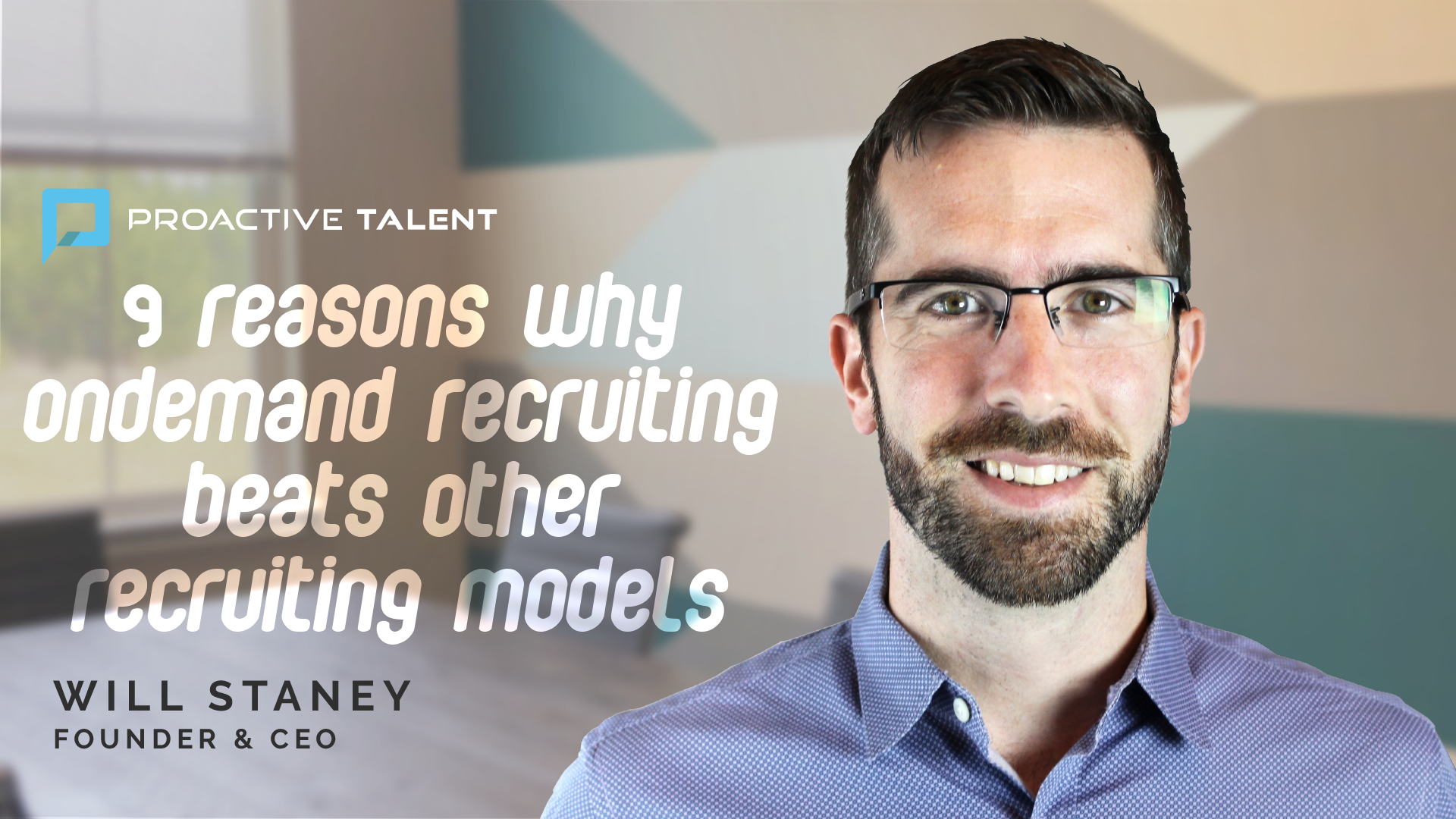 It's no secret that the ebb and flow of hiring during periods of company growth can be chaotic. When I was a talent acquisition leader, the most frustrating part of my job was that hiring plans were constantly changing and that made making sure I had the right amount of resources and plan to hit that constantly moving target very difficult. At the start of the quarter I would get a hiring plan and it would change faster than I could scale my team or capabilities to meet the new hiring needs.
At the time, my only options were to turn to agency recruiters and pay expensive contingency fees (expensive and potentially high attrition), grow my internal team (long term solution for short term problem) or hire a bunch of three to six-month contract recruiters and manage them in addition to my inhouse team (adding additional management workload and multiple vendor contracts to manage).
It was an expensive, time consuming, and reactive recruiting mess that pushed out the long term strategy work I desperately needed to work on as a recruiting leader scaling a fast-growing company. The traditional recruiting vendor models of support are outdated and do not focus on the long term success of the companies who use them.
This was one of the main reasons we created our OnDemand Recruiting service because a truly flexible, low-cost, solution to short term recruiting resource problems, allowing recruiting functions to stay lean and scale quickly, is greatly needed.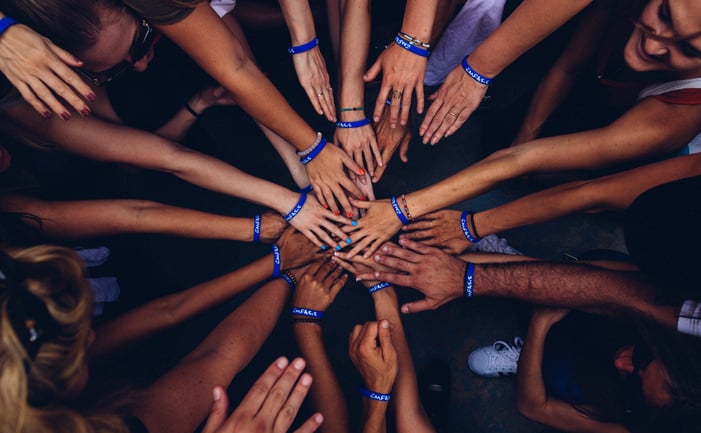 OnDemand Recruiting is our modern take on RPO staffing support. It's a flexible, monthly recruiting consulting service able to support your company while staying lean when your recruiting function is short-staffed, hiring is inconsistent, there is a spike in volume, or you are looking to fill niche roles your team is not experienced . With this monthly recruiting and sourcing service, our clients can stay lean while we supplement and co-manage your recruiting process and extend your staff as we partner to grow your business with skilled, qualified talent.
"But how does this save me time and money?" and "How is OnDemand Recruiting different than other recruiting models?" I'm glad you asked.
Independent Contract Recruiters vs. OnDemand Recruiting
Hiring a contract recruiter doesn't have any guarantees. A contract recruiter may not have the experience to handle a hiring influx in your company, and if there is a lull in hiring you may not even need a contract recruiter on a three to six month contract. If you have unforeseen hiring needs across multiple departments, your contract recruiter may not have the industry knowledge to help, so you'll have to hire another recruiter with another binding contract. There are too many unknowns. Also, most of these contract recruiters are sole proprietors, uninsured, and not backed by a firm that will be held accountable to results. Not to mention they have to manage billing, sales, accounting, marketing, and more all on their own. It's a lot to handle and takes away the bandwidth of the recruiter.
How does OnDemand Recruiting help?
1. Scalability: Our OnDemand recruiters are flexible and scalable. You retain our recruiters when you need them and switch off support when you don't. Have a big hiring push? We can bring the fire power by quickly adding in additional resources to help meet your hiring goals.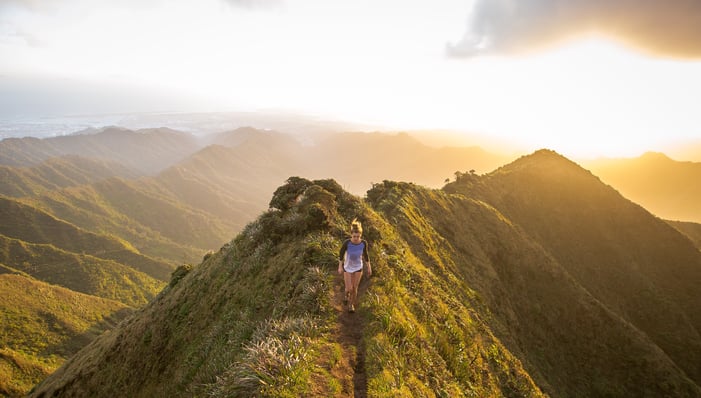 2. Industry-specific: Our OnDemand recruiters have an average of 10 years of industry-specific recruiting experience. With Proactive Talent, you can trust that you have the right recruiting talent paired with the right hiring needs.
With OnDemand Recruiting, you can switch our recruiters on and off without having to pay any penalty fees. For example, if you have all of your tech roles filled, and now need a recruiter that specializes in sales, you can quickly deactivate your tech recruiter and activate an experienced sales recruiter. By partnering with Proactive Talent, you'll save time when it comes to training, orientation, etc. because we're already familiar with how you operate, offering a seamless transition.
3. Full team of support:We want each of our experienced recruiters to be fully dedicated to your company. Proactive Talent has a full team of support behind each recruiter handling their billing, account management, sales, and more to allow your expert recruiter to give you their full, undivided attention.

Full-time Recruiters vs. OnDemand Recruiting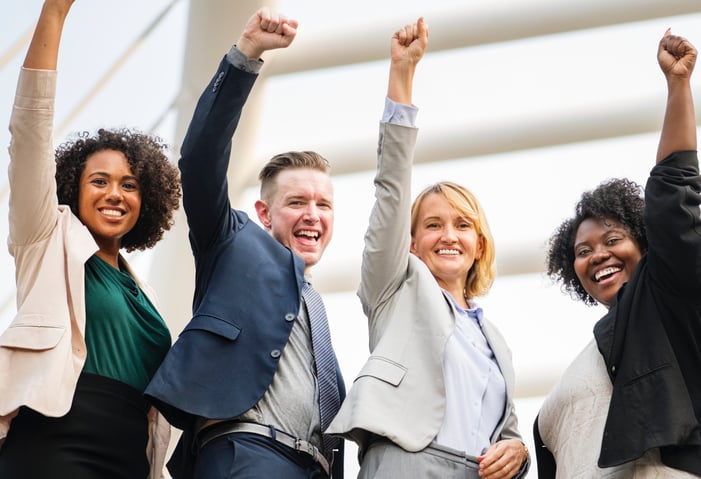 orporate recruiting teams should strive to stay lean and only have the full time recruiting team you need to achieve your baseline hiring needs and cover any potential attrition. Full-time in-house recruiters with experience are great for predictable hiring needs like this and they can cost anywhere between $100,000 to $120,000 or more in salary depending on location, experience, and skillset, not including their hardware and software, office space, and employment taxes and benefit costs.
Additionally, a single recruiting resource is not scalable. When hiring spikes strike, you'll need to reach out to contingency search firms or contract recruiters to supplement their efforts, skyrocketing your costs. Or, if you're not hiring at all, you still need to pay the full-time recruiter's salary or likely the all too commonly seen layoffs become inevitable, hurting moral of your internal team.
The OnDemand Recruiting solution:
1. Scalability: (Starting to see the trend?) Instead of paying upwards of $120,000 a year for a full-time recruiter, you could activate an OnDemand Recruiter when needed and deactivate them when they're not, only paying for the time they provide service.
OnDemand Recruiting is great for unpredictable hiring needs, seasonal hiring needs, or frequent hiring spikes that require scalability and flexibility of recruiting resources and industry expertise. We bring a network of industry-focused, experienced recruiters. Our resources can scale up and down with the changing hiring needs of your business.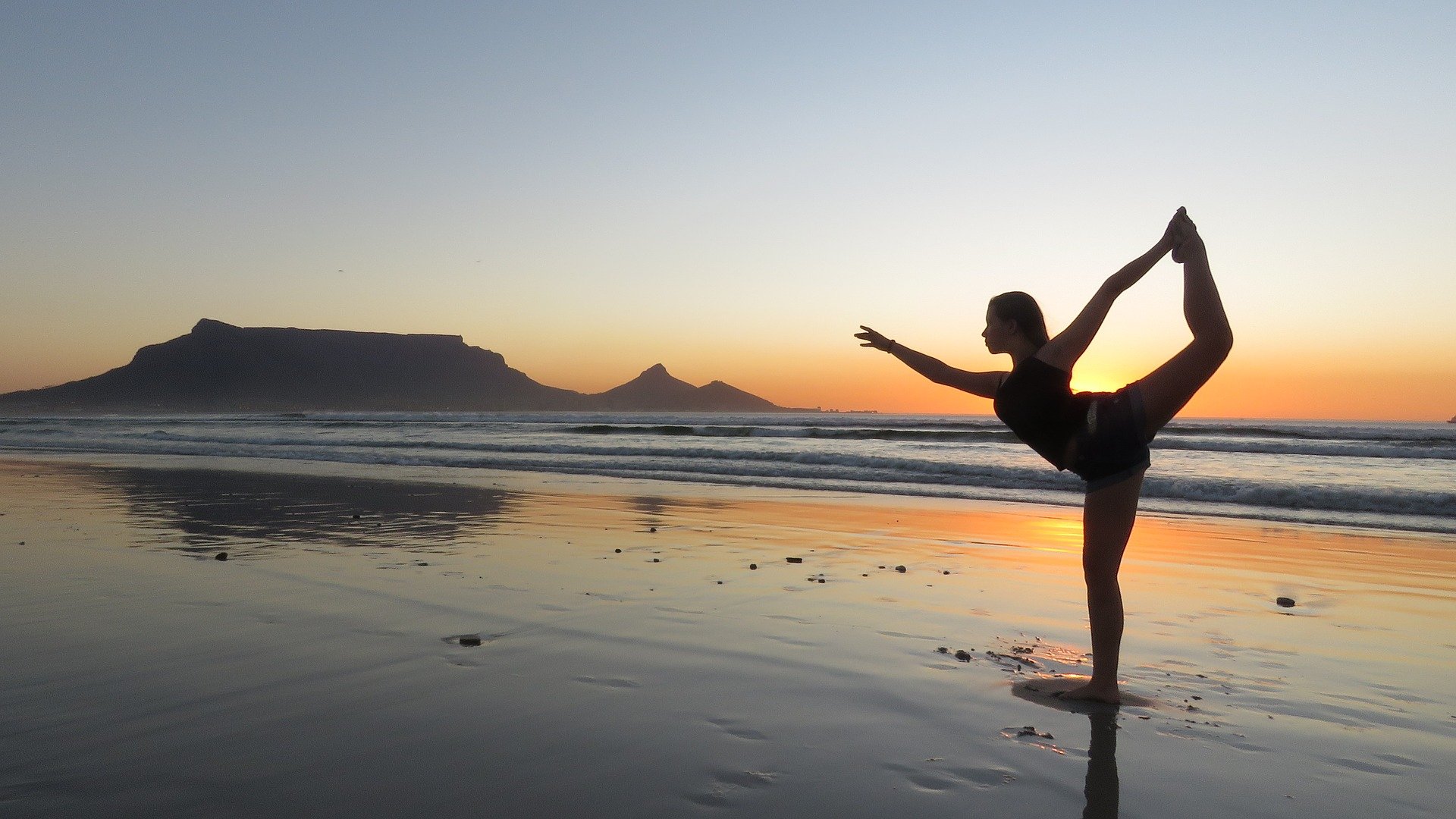 2. Industry-specific: A full-time recruiter may only specialize in one or two specific areas and may not have the knowledge to hire across multiple industries.
OnDemand recruiters are tenured, industry expert recruiters, interchangeable at will. Activating and deactivating multiple recruiters specializing in different industries and business functions isn't a problem.
Contingent Search Firms vs. OnDemand Recruiting
Contingent search firms have insane hiring fees, that's no secret. Using one to hire 20 people at an average fee of 25% on 100k year salary per hire equals $500k price tag and a $25k cost per hire. First, that's a lot of money. Second, because the recruiter is paid once the hire is made, it encourages contingency search firms to value quantity over quality when it comes to hiring, resulting in surface-level screenings, poor culture-fits, and low retention rates.
Oftentimes, an agency recruiter works directly with your hiring managers, and barely interacts with your recruiters, circumventing your recruiting process. It creates visibility issues, doesn't improve your inhouse recruiters, and causes poor candidate experiences. Overall, using a contingent search form invites a weak employee value proposition and obstructs the unity of your HR team and company leadership.
The OnDemand Recruiting solution:
1. Pay for productivity: We pay our recruiters competitively and incentivize them to drive productivity and hit hiring goals rather than forcing them to work in a commission only environment which can instead incentivize poor behaviors that ultimate hurt the client.
2. Expert Recruiters: Oftentimes, an agency recruiter will assign your company a recruiter who's a few months out of school with even fewer months of training and a basic knowledge of your industry. Again, without any interest or investment in your company, the recruiter will prioritize the quick hire over the quality hire.
With Proactive Talent, our recruiters are expert consultants and have an average of 10 years recruiting experience with industry-specific knowledge. They're able to project manage, coach your recruiting team, conduct workshops, and offer insight into new recruiting strategies, techniques, and philosophies.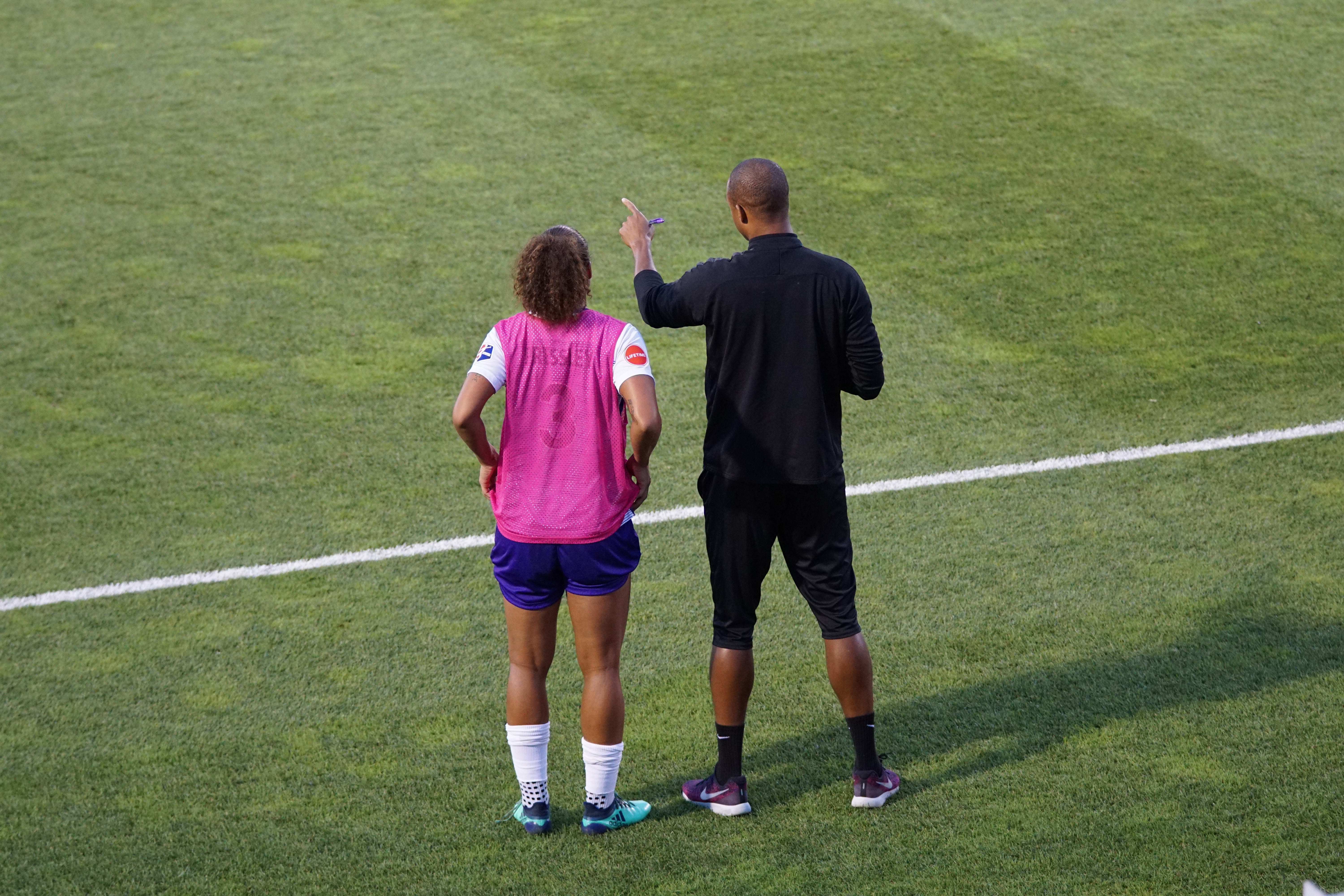 3. Saves money: OnDemand Recruiting can cost 50% to 66% less than contingent search fees for the same positions filled over a three-to-six-month period.
In our recent work with UT Health East Texas, our lead consultant was able to focus on the overall hiring strategy while simultaneously filling 250 roles a month, cutting their time-to-fill in half. By only paying for the recruiter and not paying a fee for each hire, UT Health was able to save $2.6 million, creating a cost-effective alternative to a traditional third-party recruiter or an RPO.
4. Transparency: A third-party agency recruiter can work for you and several other clients at once. With Proactive Talent, we are 100% dedicated to you. OnDemand recruiters become a part of your team. They're able to provide strategy, quality control, and team performance management. We develop relationships with your hiring managers, understand your company culture and then become champions for your mission and values.
Unlike a traditional agency, we use your applicant tracking system (ATS) and are transparent with you by providing you with weekly metric and KPI tracking. All the candidates we source and data we acquire becomes data that your company owns. If you turn off your OnDemand recruiters, you can still use the pipeline we created, benefiting your company for months or even years after our engagement ends. Again, we sell our industry experience and intellectual property…not candidates.
The power of OnDemand Recruiting™ allows organizations to remain lean in their recruiting team and offers companies time and a cost-effective space to better understand their sustained hiring needs. Simple enough, right? Let's tackle your hiring needs together. Book time on our calendar today!
Comments