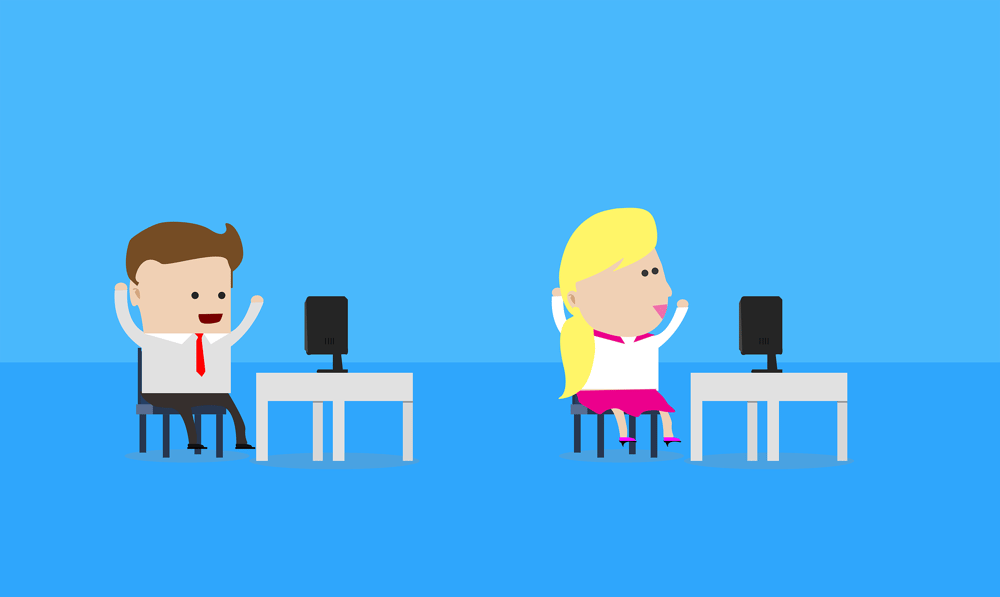 Hiring professionals the world over are well-aware of the importance of the selection and recruitment process. They also know that a good recruitment and selection process can make or break the organization. This is because they bring in one of the most important resources of any organization – the employees. Hiring high-caliber employees can effectively drive the company towards success and help attain its business goals. However, companies that don't take the time and effort to consider the importance of a recruitment strategy and create an effective yet streamlined process to assess those candidates will have a hard time in the current hiring climate.
A thoughtfully designed recruitment process can help filter the right candidates faster and stay focused on engaging suitable candidates for maximum conversions. The recruitment process is also important because the candidate experience reflects the company's professionalism and reputation.
Let's take a look at the various recruitment process elements and their importance.
Identify Specific Requirements
This is the first and one of the most important steps in the recruitment process. Determining acceptable and realistic qualification levels, past experience and skills needed before opening the role can help you better shortlist the most suitable candidates for the job and reduce wasted time screening and interviewing candidates that ultimately won't be a great fit. Outline the roles and responsibilities specific to the vacancy and create a very clear picture of the type of candidate you need as well as what their day-to-day would be like in this role. This helps the recruiter focus their search from the get-go and also helps with writing better job postings that help candidates decide whether to apply for the role, thus allowing them to self-select out, which increases your inbound candidate quality.
Streamline the Process
Long-winded and multi-level recruitment processes may increase the risk of losing candidates. At a time where the economy is strong and candidates are in high demand and low supply, chances are the applicants who have applied to your company may already be in conversations with other companies. If your hiring process is lengthy and repetitive, or candidates don't feel like they're being adequately assessed in the process, your competitors who have a slicker process could be benefiting. Hence, a streamlined process that continues to sell the candidate throughout the process and quickly and efficiently assesses those candidates is extremely important.
Advertise in the Right Places
Thanks to advancements in digital and web technologies, as well as automation through new advertising technologies like programmatic, you can reach your desired talent pool through multiple targeted online portals and channels. Job sites and social media platforms are two common examples which can help you advertise your vacancy effectively. In addition to the more tactical elements of advertising your jobs, companies also need to invest in building their company's employer brand reputation, since candidates today are much more aware when it comes to choosing their employer and "word of mouth" has been amplified by social media and review sites. By building a strong employer brand you can reduce the cost of advertising by attracting high quality candidates.
In addition, only 30% of the available talent pool are actively looking for jobs, so focusing on a multi-channel approach to both increase your employer brand awareness and get your opportunities in front of candidates on channels where they naturally spend time online—and not just job boards—can be a much more effective strategy to reach more of those desired passive candidates.
Interviewing
Interviews give you invaluable contact time with your shortlisted candidates, so make sure you're getting the most out of it. If you have prepared well, you can make the most of these conversations. Be prepared with your list of queries in advance, including highlights from their resume and the key responsibilities of the job opening. Ask probing questions so as to get clarity on their personality, ability to think under pressure, and ideology. An interview process where all interviewers are covering different aspects of the candidates experience and background to get an efficient assessment of their fit for the role can save you and your candidates a lot of time, as well as create a great candidate experience.
Verifying
Before you finalize the hiring process, make sure that you do a reference check on the selected candidate. This is a common part of a hiring process we see companies skip, but it can offer a treasure trove of information about the candidate's hard and soft skills and verify the data collected in the interview process. Talk with the references and see whether they can vouch for the candidate's abilities, skills, worthiness and credibility. It can also be very helpful for the hiring manager to get an understanding from a previous manager or colleague on the best ways to manage their new employee.
Onboarding
A good recruitment process doesn't stop at hiring the top talent. The onboarding process is one of the most underrated steps in any recruiting process. In fact, 88% of companies do not onboard well. You can earn some loyalty points by helping the new recruit feel welcomed and settled in. Make them feel wanted even before they officially join the organization. Training workshops and ice-breaker sessions with colleagues are some ways you can kick-start an effective onboarding process.
An effective recruitment strategy can positively impact the company's bottom line in multiple ways. It helps attract and recruit top talent while saving time, money and efforts. It also means an improved retention rate and enhanced job satisfaction. Did you know that a great employee experience can improve employee retention by 82%? These benefits together boost the overall success rate of your business.
Now that you understand the various steps and considerations to putting together a thoughtful recruitment process, you may want to consider contacting us to learn more about our Recruiting Optimization Services. We've helped many companies, both large and small, optimize their recruiting process and improve their candidate experience in recruitment while getting great results.
Comments