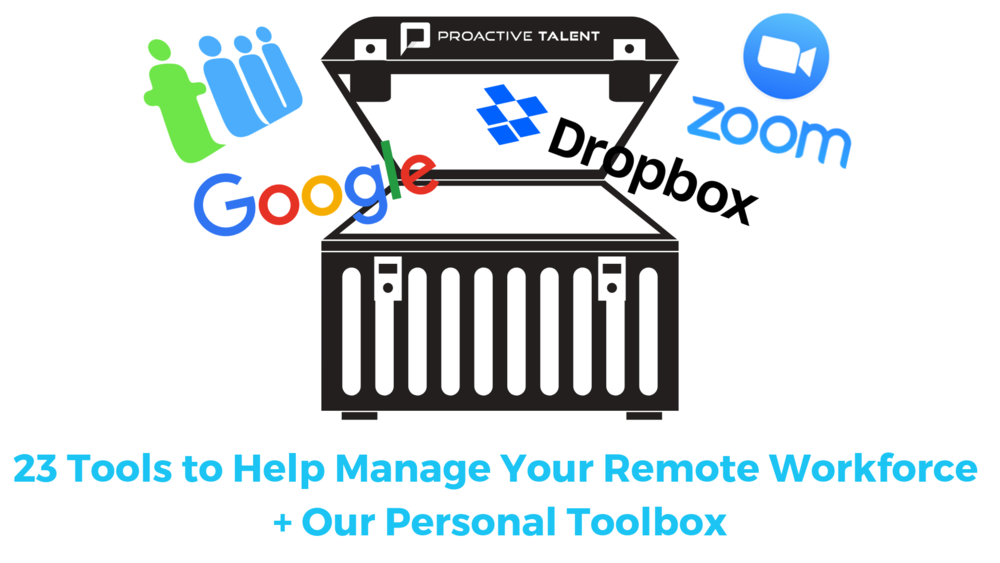 We live in a world with futuristic technologies being created by the day, some that have helped connect teams from all over the world through the means of online applications. As a 90% remote-based company ourselves, we see the value in utilizing specific tools to stay connected, stay on task, and stay productive. Listed below are 23 remote workforce tools that can help both employers and teammates gain the benefits of working from a remote location without having to compromise on quality. We'll also share our own toolbox with you.
Hopefully you take the time to explore and test out some of these tools as you take your work with you in your travels around the world…okay, your family reunion in Tahoe. Without these tools, we would be a very unproductive, disjointed team.
If you found any of these tools particularly helpful, we'd love to hear about it. For more insight on how to maintain a healthy remote workforce, check out our previous blog post.
Comments