According to CNBC, there are more than 11 million open jobs in America as of March 10, 2022. To quote them directly...
The labor market is seeing sustained pressure where there are tons of job openings, new hires and people leaving all at once — which is proving to be great for jobseekers and tough for hiring managers. In January there were 11.3 million job openings, 6.5 million hires and 6.1 million separations, according to the Department of Labor's latest Job Openings and Labor Turnover Survey.
After reading that I began to wonder, how many recruiters are actively working to fill those jobs? I looked on LinkedIn for people with the word "Recruiter" in their job title who resided in the United States and found 400,000 results. Although that number is interesting, it did not tell me how many were actively working. Zippia, the Career expert, gave me some idea of that. Their data put the number of recruiters currently employed in the United States at 227,827. Interesting.
Whichever data point you accept, this suggests that if the jobs were divided equally, each recruiter in the USA would have 28-48 jobs to fill to get to 0% unemployment, in this era of "the great resignation." If that sounds feasible to you, it may be because you are not considering a myriad of considerations like the quality of hire, the talent pool of active verses passive candidates, employer brand, ever-shifting economic conditions, the hiring priorities of the employer and so on. And if those hiring issues were not problematic enough, recruiter retention is something else you should be thinking about.
Zippia tells me that when they looked at over 81,337 Recruiters resumes, they figured out that the average Recruiter stays at their job for less than 1 year (33%) with a matching amount staying 1-2 years (33%).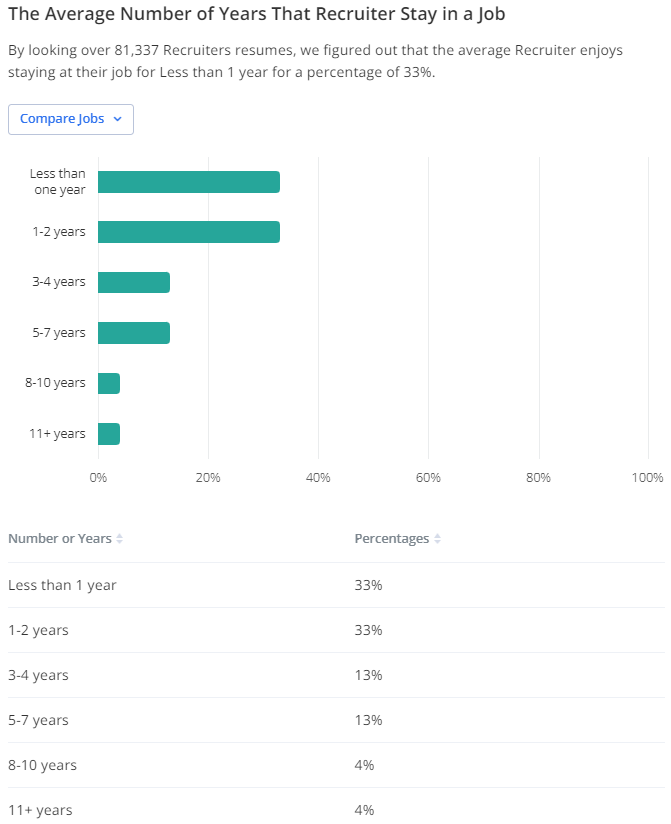 And to add one more piece of aggravation to the pile, LinkedIn data reveals the demand for Recruiters is skyrocketing.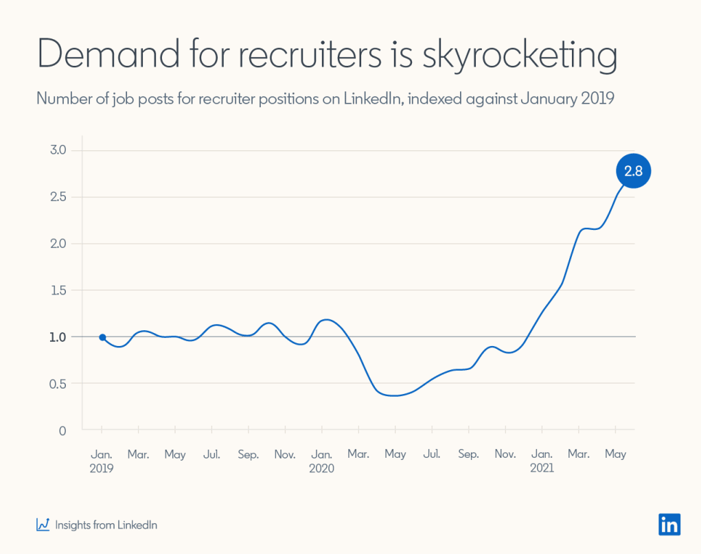 Yes, the need for Recruiters is undeniable but, even more crucial are Recruiters that are good at what they do. If you are feeling the pressure of unfilled jobs and need expert Recruiters immediately, the solution is Proactive Talent. Quite recently, I surveyed our On Demand Recruiters to track what they have to offer in terms of experience and expertise, and these were the results.
Our On-Demand Recruiters are highly experienced with 10+ years experience.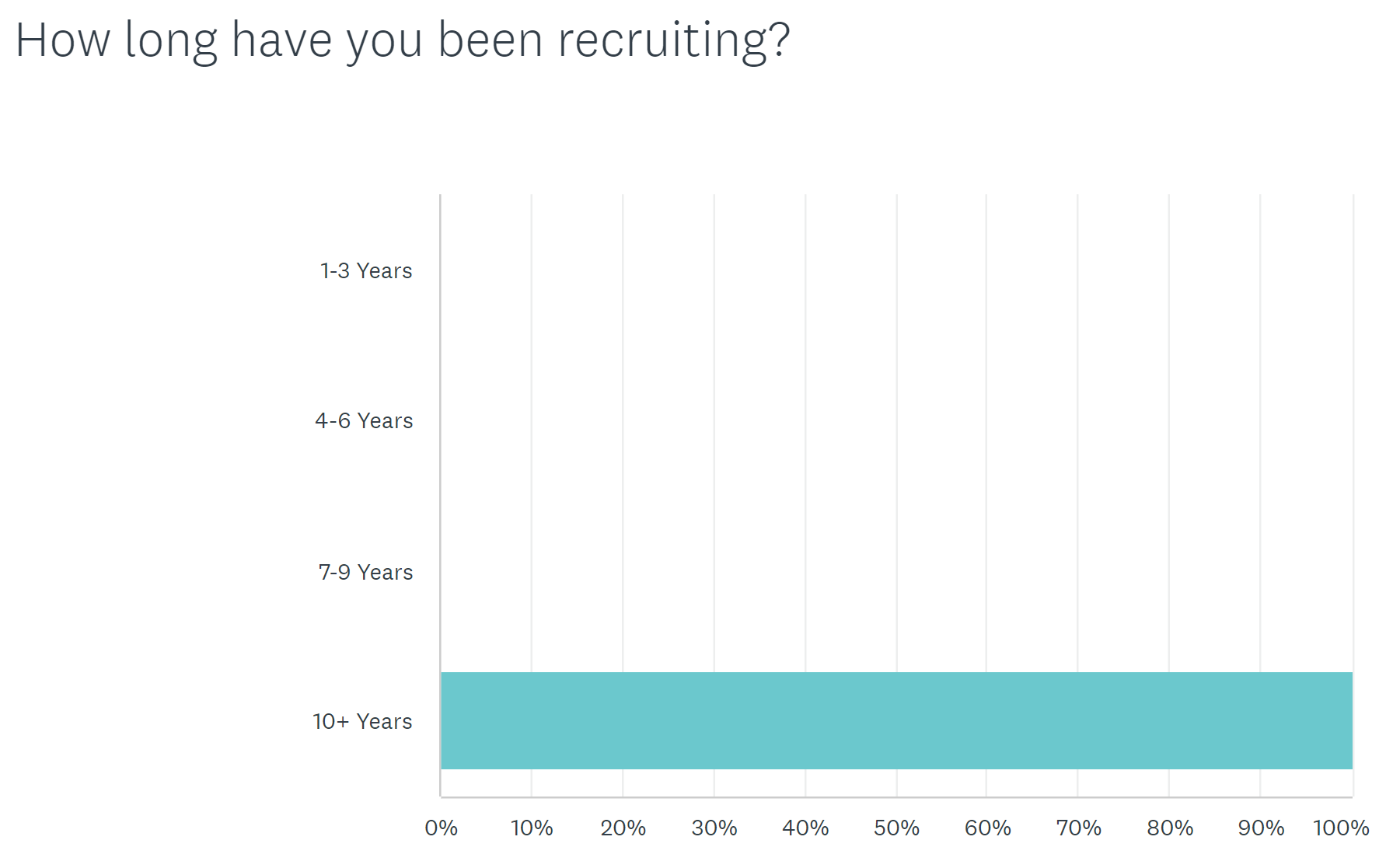 Our On-Demand Recruiters have a wide range of industry knowledge.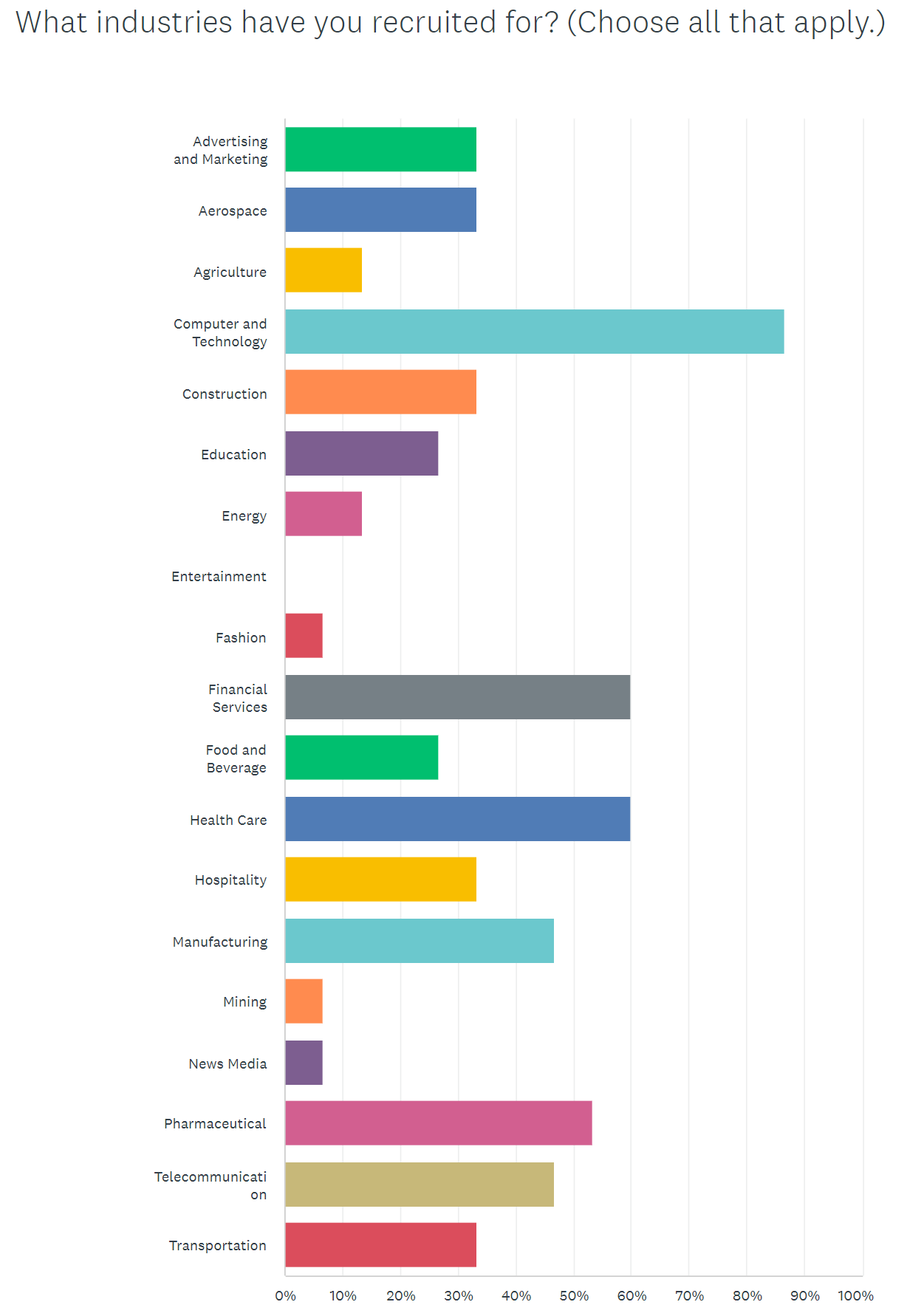 Our On-Demand Recruiters use various sourcing methods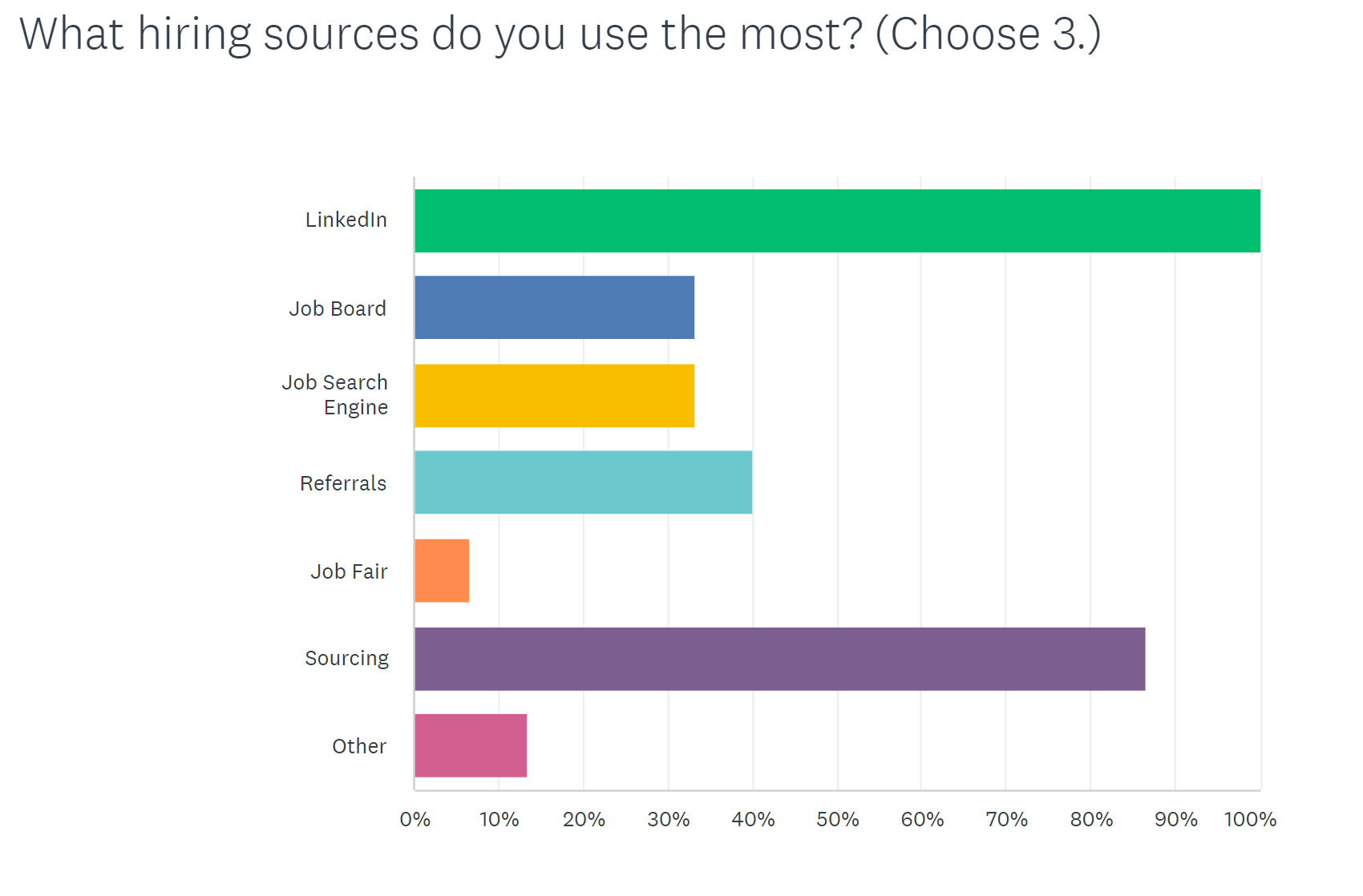 Our On-Demand Recruiters report their metrics frequently to our clients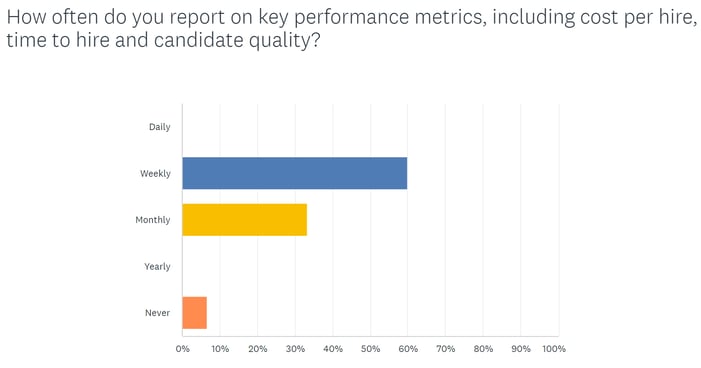 Our On-Demand Recruiters average 3 candidates for every 1 interview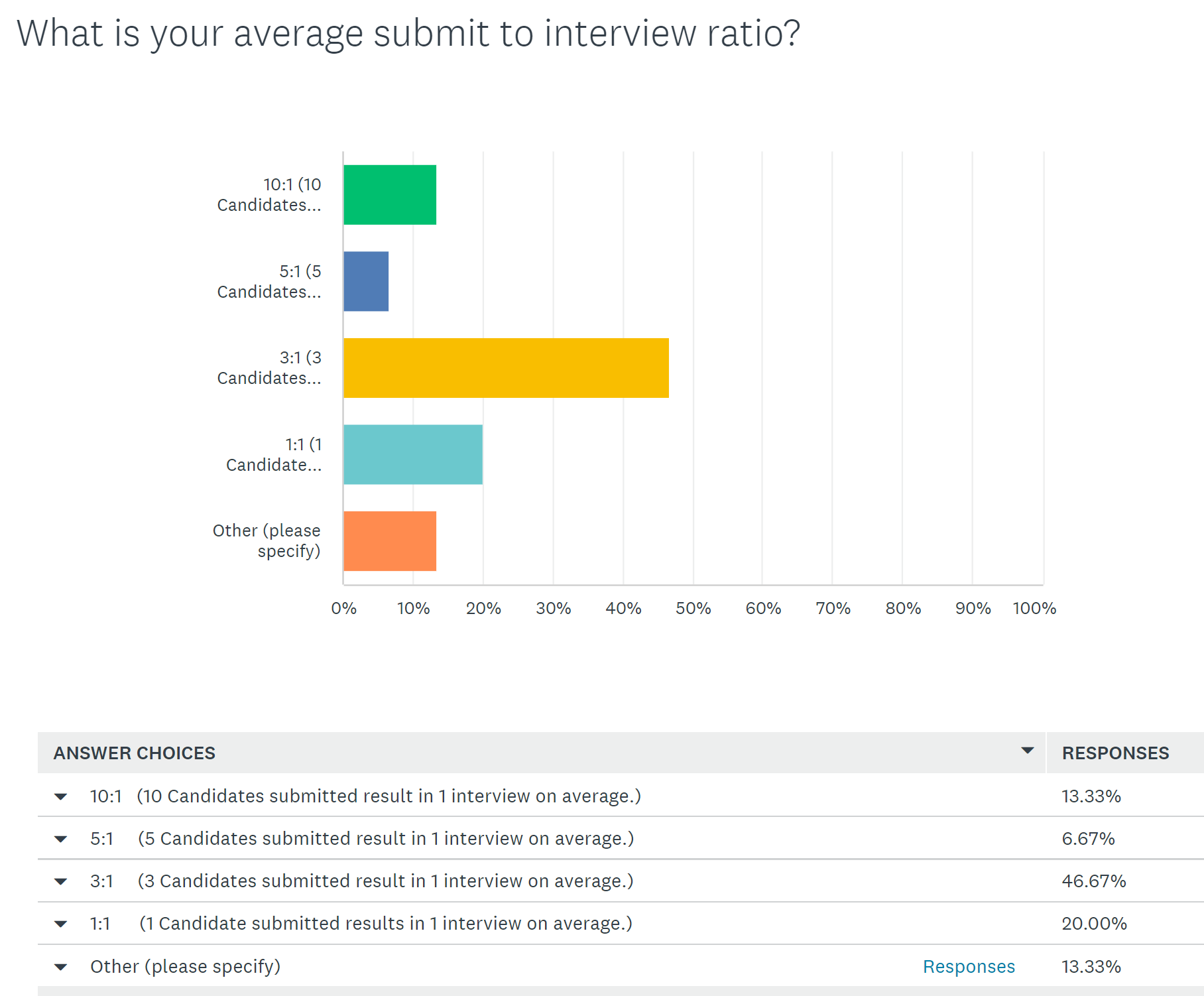 Our On-Demand Recruiters average 3-5 interviews to get 1 hire.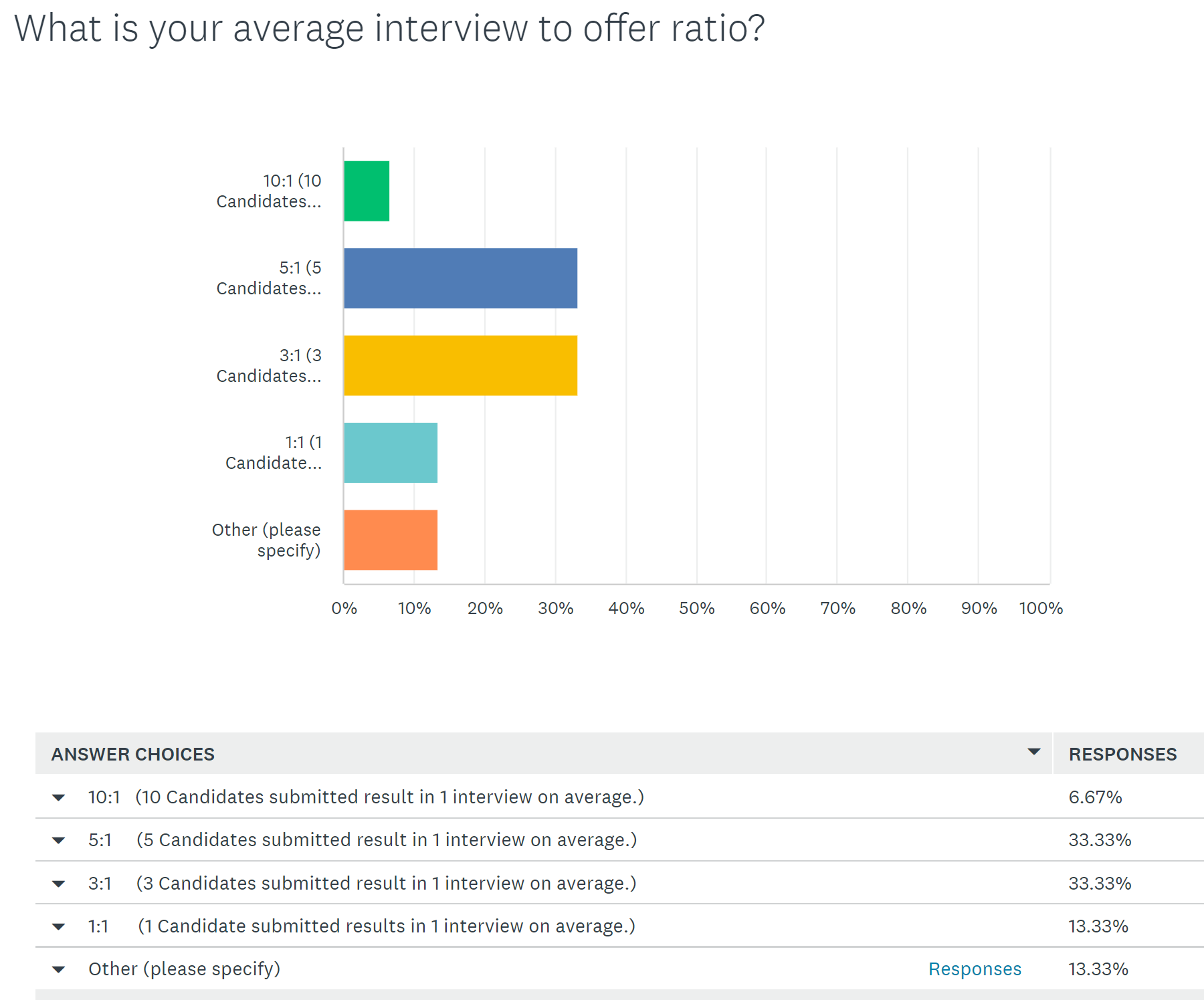 If the great resignation era is impacting your organization, let's have a conversation about how Proactive Talent can help you attract, hire and retain talent. Operators are standing by.
Comments