What qualifies someone as being top talent? I would suggest three criteria:
The quality of their work
The reputation of their employer
Wait for it…
Consider this, a software developer who works for Joe's Crab Shack is not as coveted as a software developer tenured with Google. Likewise, a bad software developer is not sought after no matter where they are working. Here at Proactive Talent, we enjoy our reputation for solid work that our clients consistently trust us to produce. We are also quite proud of our eye for talent when recruiting the best to work alongside us within our team. During this "great resignation" era, we recognize the challenges in recruiting and retaining our very best. And like everyone else, we have a certain employee attrition rate that we must factor in our workforce planning. But this is where the third criteria of what makes someone a top talent comes in.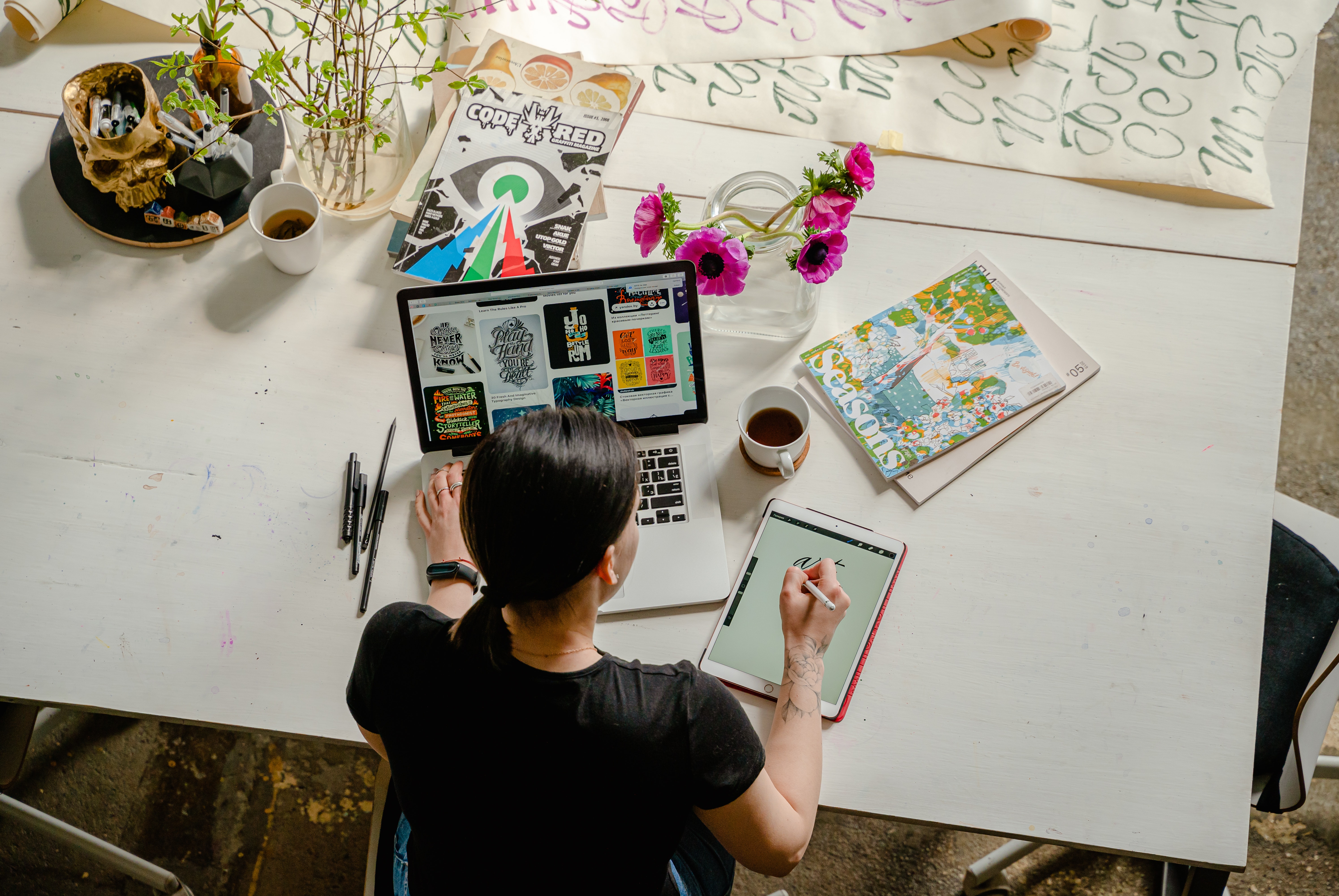 Rather than lament losing a worker when it happens, we celebrate the next chapter in their career journey and wish them well; always leaving a door open for them to return with their newly acquired knowledge. We here at Proactive Talent feel that it is equally as important to celebrate our tribe when they move on to greater things as it is to recognize them when they join us. Gone are the days when someone stays with a single company for the entirety of their career, to keep someone engaged for 3-5 years is an achievement in itself for most companies. We understand that and take great pride in motivating our tribe to be their best self, even if that inevitably means they will move on to new career adventures. For so many of our tribe, an extended tenure with Proactive Talent translates into even greater opportunities down the road.
Case in point, I had the great pleasure of working with Vanessa Martin since I began my journey with Proactive Talent. She has always been professional and reliable and while I will miss working with her on a daily basis, I am excited to see her career growth continue as she embarks on her new role at General Motors designing the future of electric cars. I sat down with her for an exit interview to learn what she enjoyed most about working at Proactive Talent and any advice she might want to pass on to those who follow after her.
Jim: How did you first hear about Proactive Talent?
Vanessa: Proactive Talent was my first job out of college. My mother was assisting me in finding online opportunities and she was the one that brought Proactive Talent to my attention.
Jim: Thanks mom! What are some of your favorite projects you've worked on?
Vanessa: Recoding and redesigning major websites, organizing clients that were in disarray because I had to step up and insure objectives were met. Although it was frustrating at times, I am grateful for that opportunity because a lot of professional growth happened as a result. Plus, working with a multitude of diverse clients and designing for different voices and styles is always gratifying. The diversity of assignments kept the work from being monotonous and I really appreciated that.
Jim: You brought several skills with you on day one but you also learned a lot of new tricks. Your certification in Google Ad Words immediately comes to mind. Can you name any others?
Vanessa: Social Media management, learning new Content Management Systems, marketing analytics and javascript. Pretty much, learning how to blend design and marketing more cohesively.
Jim: What will you miss most about working at Proactive Talent?
Vanessa: The environment of people I've been able to work with. Everyone I've worked with has been very kind, very empathetic and... human. The people I've worked with are beyond colleagues. I feel like they are my friends. When I started here I was very quiet and reserved but over time I've become relaxed enough to open up in front of them. There is a strong sense of collaboration that permeates the culture. It makes me wonder if I will have such strong associations in my next role or in future gigs down the road. I will definitely miss the people.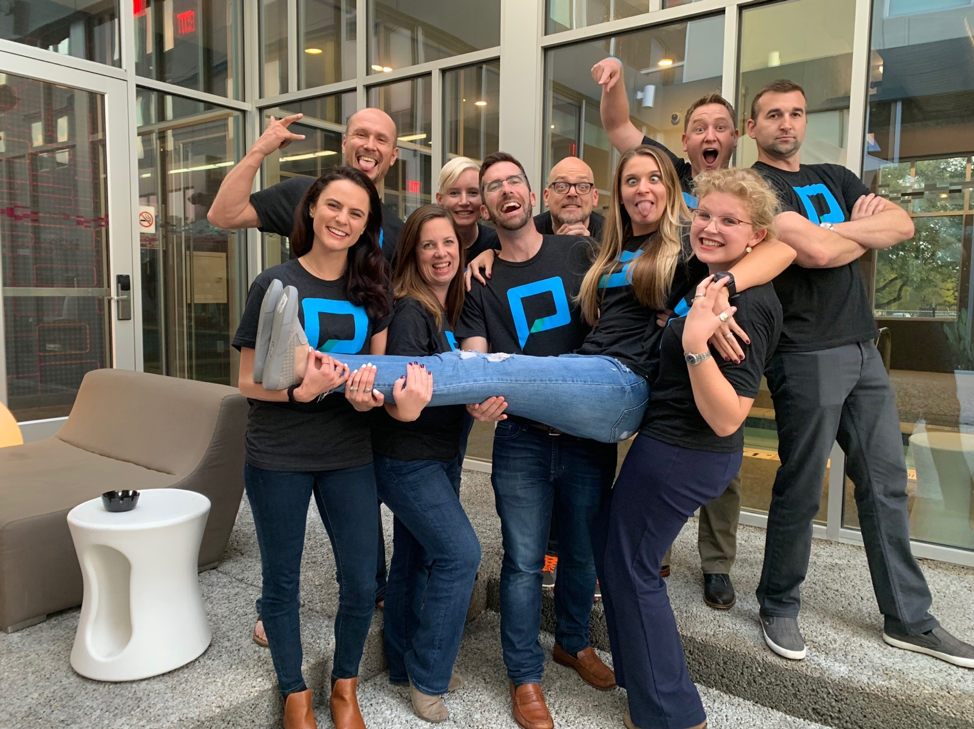 Some companies stigmatize people who leave their employment. We do not. We are grateful to work with our Tribe for as long as they are with us. We are also ecstatic when they return to us with new skills and experiences that will benefit our clients.
People come.
People learn and grow.
Some remain.
Some do not.
But all seem to agree that working at Proactive Talent is a positive experience that they remember fondly. It is also part of our brand experience to coach and mentor you into your best work self.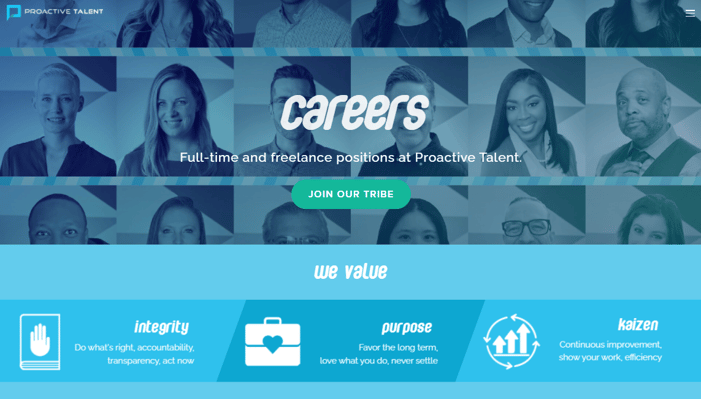 If you are curious about what others appreciate so much, check out our Careers site, join the tribe and start your Proactive Talent journey today.
Comments