Why are purposeful employees motivated employees? One traditional Japanese concept using just four simple questions is revolutionizing modern mindsets.
Learn how to develop an employee brand that attracts talent aligned with your corporation ethos, and focus on creating an environment that integrates purpose into your business model — and the fabric of your future strategies for success.
An employer understanding how to make work matter to their employees will realize high retention of staff and eager new candidates for future roles.
Personally or professionally, one sentence consisting of five simple words continues to create inner turmoil among the masses: How do you define purpose? Yet this question may have had an answer in plain sight all along. A bit of ancient Japanese wisdom can make learning what your purpose is and how it can positively impact all elements of your life easier.
The Memorial Hermann Health System Director of Talent Acquisition, Matt Kaiser, is passionate about purpose and dedicated to providing people the roadmap to discover theirs. Kaiser knows first-hand how purpose helps brands identify their mission statement quickly, motivate current employees and attract new talent. With a fascination that has grown to include answering why so many people struggle to identify their purpose, he now successfully shares those insights through corporate training and public speaking.
In this episode of the TribePod podcast, Kaiser explains the fundamentals of the Japanese concept of Ikigai and how organizations can benefit from this ancient wisdom. Read on for insights around defining personal and professional purpose and the four things employers need to amplify to make work matter and to define their employer brand.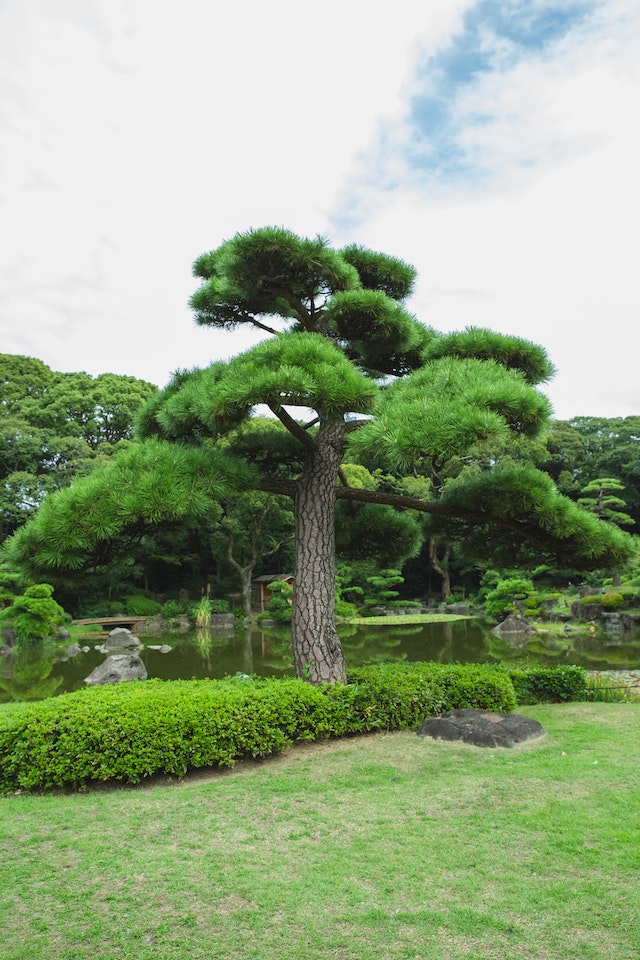 Ikigai: Traditional Lessons in a Modern World
Kaiser defines purpose as "the reason for which something is done or created, or for which something exists," and believes you discover it through the Japanese concept of Ikigai. This simple, traditional tool based on answering four questions is the primary guidance Kaiser used while unveiling his purpose and passion in life.
As Kaiser shared his revelations with colleagues, family members and friends, he was startled to hear they were all struggling to define the abstract term "purpose." As they listened closely to Kaiser's journey, their empathy turned to intrigue and soon Kaiser couldn't keep up with the requests on how others could discover purpose through a rewarding life.
Kaiser believes everyone has a lightbulb moment when they begin to search for more, and question everything. For him, it was while working on "Ericsson's Technology For Good," a community initiative started by employees nearly twenty years ago. Receiving the opportunity to give back through his full-time job was eye-opening. Kaiser realized he could align the ability to help others with his career and began searching for more areas of his life to take similar action. Eventually, he discovered the Japanese concept of Ikigai, and couldn't believe how four simple questions unlocked his future.
As he reflected on his answers and began moving toward an aligned future, Kaiser saw a gap in the markets. Several recruitment teams struggled to integrate a purpose into job posting. He realized the missing link between purpose-aligned recruitment and employee retention was a clear purpose in and of itself, which he defines as the "employer brand."
The Ikigai concept had the potential for scaling to assist large organizations define their purpose and future goals. Kaiser noticed smaller companies were intimidated by simple success stories like TOMS and Patagonia, and bigger companies couldn't find a way to unite hundreds or thousands of employees in one concise message.
Kaiser began to fine-tune how colleagues and corporations can work towards defining an employer brand, but in a revolutionary twist he also highlights the importance of giving back to the local community.
Ikigai question one: What can you be paid for?
When new candidates are searching for their next job, the first questions they ask include: What can I be paid for? What are my transferable skills? How can I stand out among other applicants?
The first Ikigai question makes the questioner examine feelings about their chosen method of income generation. Kaiser says companies also need to consider what they are paying employees for, and how to highlight the shared goal to form the base of a unified employer brand.
Ikigai question two: What are you good at?
It's a natural response to freeze up when listing your skills. If your mind draws a blank, Kaiser encourages reframing the second question as follows: Are you doing what you're good at, or simply just undertaking what is available?
Especially in the recruitment sector, we constantly ask candidates to share their strengths or highlight their accomplishments. Using the active discussion described above makes people look within. When the candidate and employer find the shared ground of passion and purpose, the workplace becomes an environment of creation and growth cultivation.
Highlighting a brand's strengths is also an example of what will linger in potential recruitment tactics or community messages. Witnessing a brand thrive and give back to the community or offer different rewards, including benefits or unlimited PTO, will leave a lasting impression on those working towards joining your company — and encourage potential employees to imagine their life under the employer brand.
Ikigai question three: What is your passion?
The third Ikigai question examines another facet of passion and purpose — specifically, how do employees or brand's passions and purpose collide? Kaiser identified his passion as helping people. While not every candidate or organization can easily interact or give back to the community, everyone can answer, What are you passionate about? and What brings joy into your life?
Amazed that the Ericsson's Technology For Good program was an employee initiative, Kaiser encourages anyone embarking on the Ikigai concept to break the broad spectrum of "passion" down to smaller questions. These questions can sound like: Does what you do every day make a difference? or How important is that to you for ultimate fulfillment?
Kaiser now fulfills his passion for helping others every day at Memorial Hermann, and encourages others to find a career where their passions align with purpose.
Ikigai question four: What does the world need?
Answering this fourth component can feel like the biggest challenge. While the world needs more than doctors or recruiters in the medical field, Kaiser says what helped him answer was recognizing "what does the world need" as a "mission." He views it as isolating the vocation and making your final statement on values.
The answers to all four questions from the Ikigai concept formulate the purpose, and together will offer meaning and satisfaction in all aspects of life.

How Does Finding Your Purpose Help You?
By sharing the Ikigai concept, Kaiser continues to teach companies how to build purpose into the fabric of their organizations, which in turn also leads to making a difference in the world and their employees' work cycle.
The success stories of companies leading with a purposeful employer brand are bountiful. Kaiser highlights the shoe company TOMS, which launched in 2006 with a one-for-one model helping donate footwear globally, and also recognizes Warby Parker and Humble Brush for their efforts.
Kaiser acknowledges not every company can follow the one-for-one model and says he's seeing more ways to approach giving back while maintaining a sustainable business model. The trends fall into a new category he calls "conscious capitalism or conscious business."
The Ikigai concept and power of purpose means employers need to start by listening. Kaiser isn't alone in recognizing the need to give back. With a surge of sustainable leaders entering the ranks, the term "triple bottom line" has gained popularity from leaders, including Sir Richard Branson. This new way of looking at your company's "bottom line includes people, planet and profit. You don't have to give your time or activism to the community."
Kaiser says, "sit down, get a group of employees together, brainstorm, talk about how we can utilize our technology, our services, our solution, our team. … You can think about, Can we create a volunteering initiative? Can we create a community service initiative?" Leave the ball in your employee's court and empower them to bring forward ideas that will have the sustainability to continue due to employee passion.
The hardest part of discovering your purpose and employer brand is the beginning. Kaiser speaks about brands starting too broad or organizations not even giving themselves a chance to succeed due to the risk of failure. Kaiser thinks "organizations say, gosh, this is going to take a lot of time and a lot of money and resources," but the result is priceless.
What Makes Work Matter?
Discovering purpose enables an individual or a workplace to have a unifying call to action. It is also a way to recharge over the important question, Why are we working at all?
Work needs to matter from the top down. When employees feel their work matters, it keeps them engaged and helps with retention. Having a purpose and shared goal also allows employees to invest in their future and align themselves professionally and personally.
To make work matter, Kaiser highlights his creation of four fundamental agreements. The first is challenging work. Employees don't want to be caught in the mundane or repetitive without believing it equals a greater good or larger cause. Kaiser says "just having a challenging work or new experiences, innovation, doing things that really challenge you" instantly brings a similar fulfillment to discovering individual purpose and definition.
The second agreement is having the opportunity to learn or develop. This can look like a mentor or the promise of a stable career path encouraging employees to invest their time and energy into the unified company's goals.
The third agreement is rewards, including perks of an office space, fiscal bonuses and benefits. Rewarding employees keeps motivation high and is a key factor in attracting new candidates.
Kaiser's fourth agreement is to have a clear mission statement. A company with "meaningful work with the opportunity to make a difference."
A Successful Future Starts Today
A company's purpose differentiates the organization and builds its employer brand from a recruitment standpoint. Using Kaiser's four fundamentals of why work matters, integration of branding and purposeful motivation will happen naturally, solidifying this strategy of why employees will choose to work for you and why they remain with your company for years to come.
Kaiser reminds employers that "the first thing you need to think about is the message and the value you want employees to also believe in. You don't have to be talking about 15 different things trying to attract the right talent, but you do need to align on two."
---
This article is based on an episode of TribePod, a HR community podcast by Proactive Talent, a recruiting, employer brand and retention consulting firm. Subscribe via Apple, Spotify or wherever you listen to podcasts for more insight into best practices in human resources.
Comments