Vince Abramo discusses coaching communication and conflict resolution with TribePod host - Jim Stroud. Vince is based in Hawaii, which Jim found fascinating. Are the Human Resources issues in Hawaii different from the issues faced in the continental United States? How are the myriad of cultures in Hawaii affecting the workplace? And do managers need translators to speak to their own employees in Hawaii? The answers may surprise you.
ABOUT OUR GUEST: VINCE ABRAMO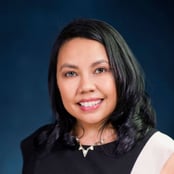 Vince Abramo finds joy in witnessing the change of individuals and groups when they are engaged in healthy dialogue. She has a heart for small businesses and supports the missions of nonprofits to fulfill the community's needs. She has a master's degree in Public Administration, and a bachelor's in intercommunication and public relations with certifications in conflict resolution, nonprofit management, and volunteer management from the University of Hawaii. She a certified coach and trainer through the John Maxwell Team, Brain Health Coaching through the Amen Clinic, and Neuroencoding. She resides on the island of Oahu with her husband Nick and has three wonderful adult children carving their own journey. | Contact Vince Abramo via her website at https://bambooshoot.co/
QUESTIONS DISCUSSED IN THIS PODCAST
How can we recognize the signs of bad workplace communication?

What are common communication problems you see across organizations?

How can managers motivate their teams when they're struggling to get results?

How can managers make meetings more engaging for the staff?

What is the best way to handle micromanagers?

People in offices tend to bring up political topics. How should employees handle political conversations in the workplace?

What are your top 5 tips when you are in a middle of a conflict?

If you could give any advice to the HR Community, what would it be and why?
Please rate our podcast on your favorite podcast platform!
PODCAST ARCHIVES
---
Download free HR resources designed to make your work life a little bit easier.
Comments