Why Juneteenth matters? Juneteenth National Holiday celebrates the date that Union soldiers enforced the Emancipation Proclamation by freeing all remaining slaves in Galveston, Texas, on June 19, 1865. More than two years after President Abraham Lincoln had signed the Emancipation Proclamation, Texas was the last remaining state that continued to allow enslavement in violation of federal law. Although the rumors of freedom were widespread after the war ended, actual emancipation was not announced in Texas until General Gordon Granger came to Galveston to issue General Order #3 on the 19th of June.
Why so long? The end of the Civil War and the Emancipation Proclamation had little impact on the Lone Star State due to the minimal number of Union troops to enforce it. Ironically, Texas was the first state to make Juneteenth an official holiday in 1980; thanks to Al Edwards, an African-American state legislator. Since then, 45 other states and the District of Columbia, have joined to make Juneteenth a holiday or an observance.Just four states don't recognize the holiday: Hawaii, North Dakota, South Dakota and Montana.
Due to the recent civil unrest following the death of George Floyd, there has been added sensitivity to the African-American experience.As a result, there's a growing trend for businesses to give employees a paid day off to celebrate Juneteenth. Here at Proactive Talent, we have proudly closed our offices today, and we're in good company with many other leading organizations. Here is just a partial list.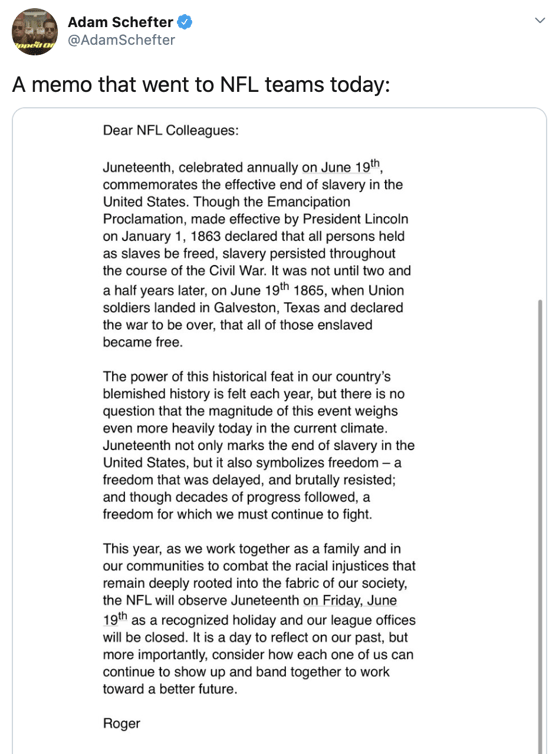 More notably, are the efforts of Opal Lee from Fort Worth, TX, a 93-year-old woman who has been lobbying for Juneteenth to be a national holiday. In her words…
"I started a campaign to walk to Washington, DC 2016 and have relaunched it this summer 2019 to bring awareness to the fact that this is more than a notion and that there is support for it all across this nation. There is legislation that Senator Kay Bailey Hutchinson authored in 2012 to update US Code 36 that lists all the national observances to include Juneteenth, it only needs to be updated and passed into law."
She launched a petition to make Juneteenth a national holiday and at this writing, has amassed 314,432 signatures! Click here to sign it yourself. Other efforts to support the cause of Juneteenth as a national holiday include The National Juneteenth Register, an national/International database of Juneteenth organizations, celebrants and supporters and the National Juneteenth Observance Foundation.
There are different ways of celebrating Juneteenth. Some enjoy a day of music, food and fun, such as Jazz festivals.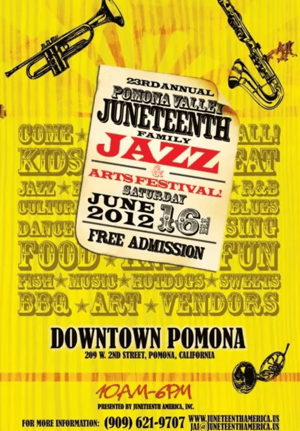 Others opt for barbeque and fireworks with a moment set aside to recognize the reason for the occasion; especially for the sake of young children.
And for others, there are moments of historical reflections where people visit museums, take historical tours or consuming content related to the event. If this is in line with your preferences, allow me to offer a quote from the original Juneteenth date.
In the book, "Lone Star Pasts: Memory and History in Texas," Felix Haywood, a former slave who gave a testimony about Juneteenth as part of a New Deal project recalled:
"The end of the war, it come jus' like that—like you snap your fingers….Hallelujah broke out….Soldiers, all of a sudden, was everywhere—comin' in bunches, crossin', walkin' and ridin'. Everyone was a-singin.' We was all walkin' on golden clouds….Everybody went wild...We was free. Just like that we was free."
Happy Juneteenth!
…
Further study:
Comments