In the last few years we have seen companies fighting over the coveted purple squirrel candidate. These candidates, especially in technology, are presented with multiple offers from companies not only within a certain industry, but across a multitude of different verticals. This has companies not only competing against salary and their closest competitors, but they are now having to compete with companies completely outside of their space.
With 75% of job seekers considering an employer's brand before even applying for a job the ability to tell your story has never been more important. According to eMarketer, adults in the U.S. consume 5.5 hours a day on video content alone and in addition, The Talent Board reports 35% of candidates say employee testimonials are the most valuable piece of recruitment marketing content. With that being said, telling employee stories through video will not only help you build a stellar employer brand, but it'll help you tell your story while making a lasting impression on candidates, both active and passive.
Creating a quality employer brand video while successfully telling your story takes more than hitting the record button. Whether you're a small business with ten or fewer employees to large multinational corporations, we've come up with four must-haves when creating an employer brand video.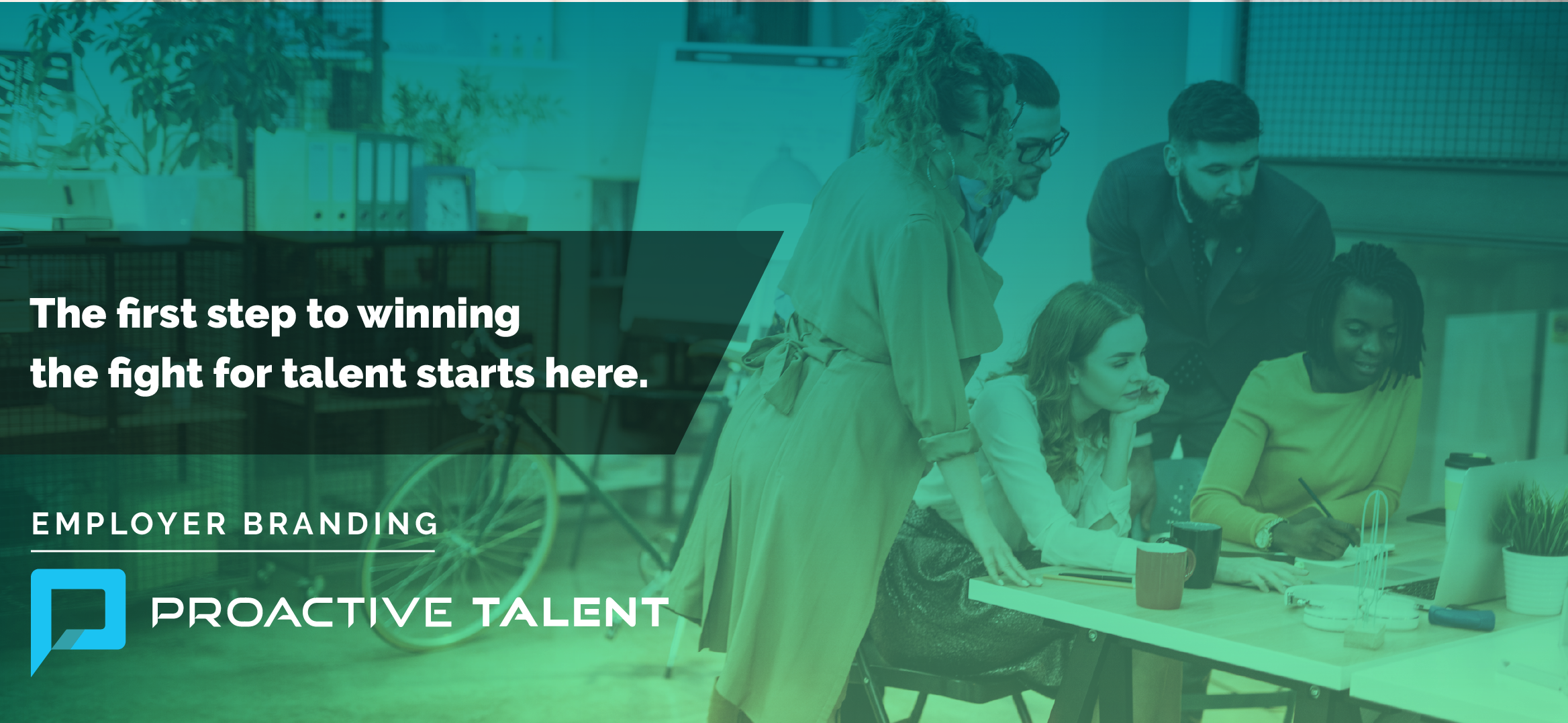 Determining the why
Why are you creating this video? What are your overall goals for producing it? Having some type of vision in mind when creating an employer brand video will help shape the story and deliver the type of results you're looking for. Whether you're looking to make a video that tells your story across multiple departments or you're creating a video to attract a certain type of employee. Understanding the direction and story is key before starting.
Put an emphasis on authenticity
Authenticity will always be valued over production value. If you're a small company that doesn't have the means to hire an outside company to produce the video, focus on not only authenticity but your company's main value proposition. 76% of candidates are explicitly looking for what makes a company an attractive place to work. What is that one thing that sets you apart from other companies? If you choose to spend thousands of dollars on high production value, but there isn't any real substance to your video, you've wasted money and time.
Quality talent will always be able to decipher authenticities over what is forced or paid. Creating a video with high production value is great as long as you're authentic along the way. No matter where you lie on the spectrum of production it can't be stressed enough that authenticity will be the main driver in attracting top talent through the use of an employer brand video.
Use real employees to tell your story
Candidates who are looking for what it's like to work at your company want to know from real employees who go into work each and every day. When an employee hits their first big milestone, such as their one year anniversary, capture their excitement and have them tell their story on what it's like to work for your company after a year of being employed. When you repeat this step on all major milestones you're capturing a story that not only shows employee satisfaction, but you're showing future candidates the progression of one's career and what it looks like to work for your company over time. These employees are your biggest brand ambassadors and plugging them in to tell your story will return the best yields over and over.
Build in a successful call-to-action
While bigger companies will deploy employer brand videos as a tactic to strengthen their overall brand, most companies will use these videos as a means to attract talent into their pipeline and eventually hire new candidates. Connecting your audience to specific places to apply for jobs or emphasizing the benefits of engaging inside a talent community are both great examples of having your audience do more than watch your video. If a job seeker is watching this video what is the end action you want them to take? Whether it's applying for a job, joining a talent community, or building awareness, make sure to have some type of call-to-action.
We know that many of our blog readers want to take advantage of telling their culture story and highlighting the experience of working at their companies through video but most companies don't have the internal resources to do so. While these four tips will help jumpstart your efforts, Proactive Talent offers full video production and editing services to our clients at a fraction of the cost and time. Take a look at our services and let us know if we can help tell your story.
Comments