New Years is by far my favorite time of year. It's a time for reflecting on the past and looking forward with excitement and hope for what's to come. In that spirit, I wanted to write this post to reflect on our company, which has evolved in many wonderful ways in the last year, as well as update our friends, clients, and partners on some exciting changes for 2018.
Reflection: How We Got Here
A little over 2 years ago I was on paternity leave. During this time I began reflecting on my career, as well as the state of the recruiting industry (it was and still is in a rapid period of change), and some of the common problems I faced as a Talent Acquisition leader. As a result of that reflection, I decided to go out on my own and start Proactive Talent. My goal was to both allow for more flexibility and work/life balance with my young and growing family, as well as build a career that fit my natural career rhythm and mission: helping companies create and build modern recruiting machines. My entire career in Talent Acquisition up to this point had been focused on helping the companies I worked for either modernize a legacy strategy or build their recruiting organization from the ground up. Once they got into maintenance mode I got the itch to build a brand new "recruiting machine." I decided to follow my natural career rhythm and passion for innovation in recruiting and employer branding. I wanted to create value for the industry beyond speaking about what I was doing at each employer and really affect change through hands-on work one client company at a time. And with that, Proactive Talent was born.
In the last 2 years, this little company, or "tribe" as we like to call it, has grown from just myself working with a couple of early clients (typically one at a time) to a team of over a dozen freelance practitioners, recruiters, and fellow talent acquisition leaders. Together we have now helped over 20 clients improve their recruiting and talent attraction strategies and scale their companies. That's almost one new client for every month of our existence. We've worked with some of the world's most iconic brands like GoDaddy, Vanguard, GE, Motel 6 and Realtor.com, as well as fast-growing startups like Anaplan, Duo Security, Tenfold, and SmartRecruiters.
So why build a freelance model consulting firm? Very quickly I realized that there are a lot of companies out there needing to catch up and modernize how they attract and hire talent. Throughout my career, I had developed an amazing network of colleagues. Among them are experienced recruiting leaders and employer brand practitioners looking to jump into consulting without the friction of building their own practice. We realized this movement towards a freelance project-based workforce, and the ability for that workforce to have flexibility and accelerated personal and professional growth through this model, is not just the future...it's now. I'm a firm believer in the power of community and a group of like-minded individuals coming together to build something greater than themselves. So thus, the next evolution of Proactive Talent Strategies began.
We quickly realized that our unique expertise is in high demand but low supply. Companies can utilize our freelance consultants with the innovative experience and skills they need to solve really big problems fast. We are transcending the traditional role of talent acquisition consultants. We act more as freelance "practitioners for hire," working closely with our clients as an extension of their team. We help to not just build strategy but to execute on that strategy. The end goal is that each client becomes self-sustainable.
Where We're Going
Last year our revenue more than doubled and our team and capabilities doubled with it. We learned from our clients what they need from us and we've evolved with them. We've expanded our services beyond Recruiting Optimization, Employer Branding, and Recruiting Video Production and expanded our Training offerings. We realized that it was hard for clients to focus on the long-term strategy and change management needed to evolve their hiring when their recruiting teams are stuck in the reactive world of high req loads. We added our OnDemand Recruiting and Sourcing Sprint services to help our clients augment their recruiting teams, while saving them hundreds of thousands of dollars on third-party agency fees and expensive RPOs by becoming a flexible extension of their recruiting team.
If someone would have told me two years ago that this company would be where it is now , I would have told them they were crazy. We expect 2018 to be no different, and would like to thank our current and past clients, partners, as well as friends and family for your support. We have a lot of exciting new projects in the pipe for 2018 and can't wait to see what our "tribe" does next and how we'll help our clients evolve with the rapidly changing talent acquisition industry in this new year.
New Branding
In 2018, to reflect both what we do and who we are, we are updating our branding and shortening our name from Proactive Talent Strategies to Proactive Talent. The new branding highlights who we are: a coalition of freelancers with experience in innovation, as well as what we do: help companies build and execute on a proactive talent strategy to attract and hire the best talent.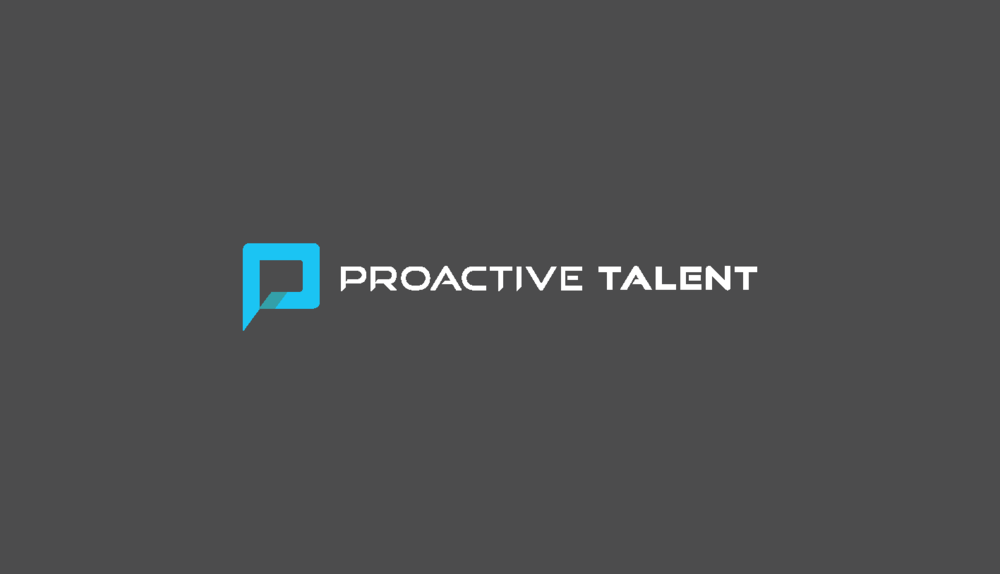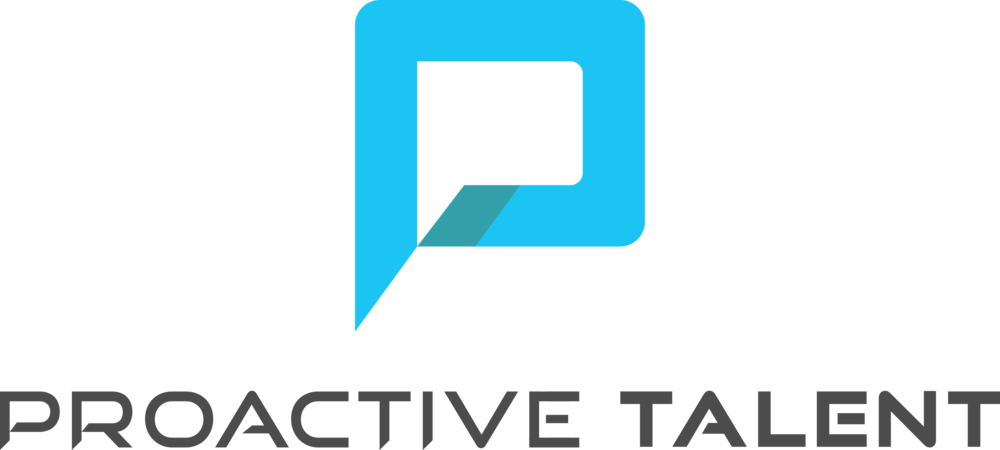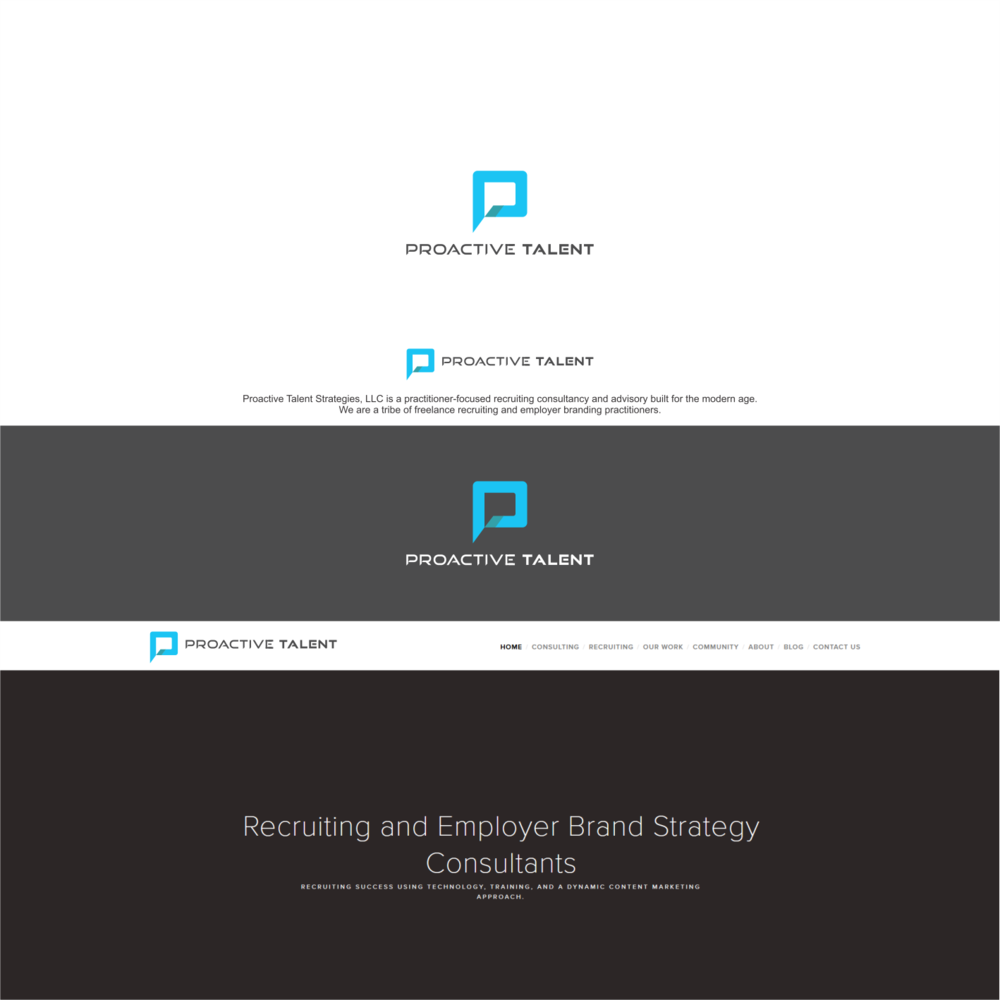 The new logo is clean, modern, and emphasizes "talent" in a way that represents our firm and what we help our clients achieve. What do you think of the new branding? Let us know in the comments.
New Domain (Moving from .io to .com)
In addition to the new branding, we're changing our primary domain away from .io to .com. When I first established the company the proactivetalent.com domain was not available, so I built out our first site and digital assets around the .io domain- given my background was largely in tech and that was the cool thing to do at the time. Regardless, I was quickly able to purchase the .com domain and used it to redirect to our main domain over the last 18 months. Given our growth over the last 2 years, we've made the decision to switch over to .com as our primary domain this year. We feel this better reflects who we are. It also reflects our customers who stretch well beyond tech startups, representing many industries such as retail, hospitality, financial services, healthcare, and beyond. We're growing up, and it's time our branding and our domain reflect that.
Don't worry, though. If you still email us or go to our blogs from the past using the .io domain you'll still get us and our content. The emails will forward and the URLs will redirect.
We wish you all a Happy New Year and a successful 2018. You can stay up to date with us by subscribing to our newsletter and you can learn more about the amazing work we're doing with our clients by checking out our ever-expanding list of client case studies.
Comments